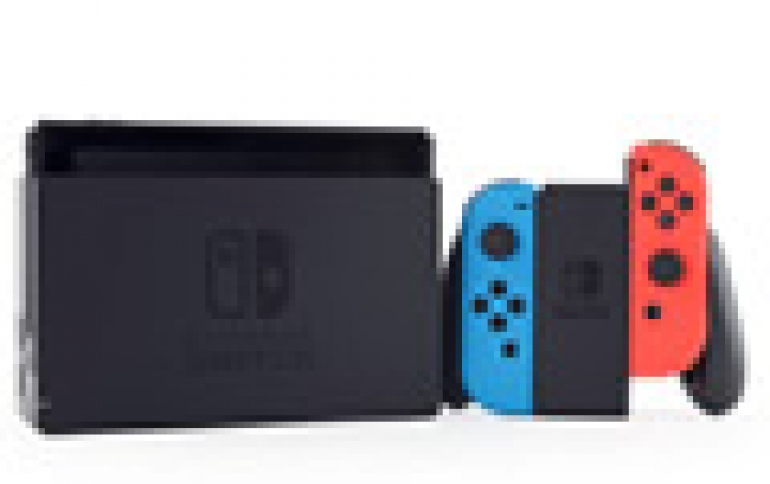 Nintendo Switch Teardown Reveals Large Battery, 4GB DDR4 And A Lot Of Cooling
iFixit took the new Nintendo Switch device apart and revealed its basic components, a massive battery and a large cooling system .
Nintendo Switch specs
Customized Nvidia T1 Tegra chip
6.2-inch, 1280 x 720 resolution, multi-touch LCD screen
4 gigabyte RAM
32 gigabytes storage (upgradable to 2 terabytes using microSDHC or microSDXC card)
Stereo speakers
4310mAh lithium ion battery
802.11 a/b/g/n/ac Wi-Fi
Bluetooth 4.1
USB Type-C charge port
3 x USB ports
3.5 mm audio jack

According to iFixit, the internal of the main device looks like a computer. Battery, heatpipe, thermal paste and fan, are all there. The Switch's priorities are pretty clearly battery and cooling. A metal plate operates as a heat sink that channels heat from the heat pipe to the rear case. This should diffuse the heat, preventing hot spots that could melt plastic or burn your fingers.
Since the Nintendo Switch is in essence a portable console, it has quite heavy battery requirements, and this is satisfied by a huge 16 Wh lithium ion battery, which is far bigger than the 5.6 Wh battery found in in the Wii U GamePad.
The storage board contains a single Toshiba 32 GB eMMC NAND Flash IC. The board also includes the NVIDIA Tegra X1-based SoC, Samsung K4F6E304HB-MGCH 2 GB LPDDR4 DRAM (x2) and the Broadcom BCM4356 802.11ac 2x2 + Bluetooth 4.1 SoC.
If you like all this stuff, head on to the iFixit webpage to see all the details. The website gave the console a repairability score of 8 out of 10. While some proprietary tri-wing fasteners are used, along with some adhesive, most of the components, including the analog sticks, game cartridge reader, battery, and headphone jack are modular and can be replaced. Also, the digitizer and display are not fused, reducing the cost of repair, but at the same time increasing complexity.
The switch is not without its troubles though, with some users complaining of bricked consoles and display problems. The Joy-Con wireless controllers also seem to be prone to interference, with Nintendo advising owners to keep the console away from nearby TVs, wireless devices, microwave ovens, and aquariums (!)