Nintendo To Hold Official Nintendo Switch Presentation, Hints On More Accessories, Software, VR Support
In a meeting with financial analysts today in Tokyo, Nintendo president Tatsumi Kimishima announced that major details regarding the company's new Nintendo Switch home gaming system will be shared at the Nintendo Switch Presentation 2017.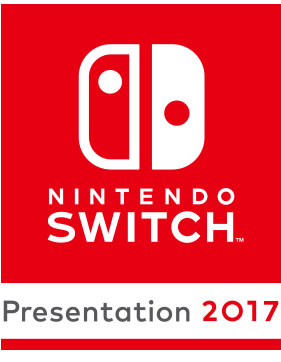 This will be an event for invited media, financial analysts and trade partners in Tokyo that will be globally livestreamed on Jan. 12, U.S. time. The presentation will include the launch date and pricing for Nintendo Switch, as well as a look at the lineup of games currently in development.
Kimishima also announced that Nintendo Switch sampling events for invited media, partners, and consumers will take place in the U.S. and Europe after the presentation at later dates. There will be opportunities for the public to participate in other hands-on events around the same time, details of which will be announced later.
The exact time of the Nintendo Switch Presentation 2017 will be announced through Nintendo's social media channels in the coming weeks.
Nintendo's new gaming console Switch is part of a bigger plan that will include more accessories, a deeper lineup of software and possible tie-ups with other technologies.
In his first interview since unveiling the brand-new flagship product, President Tatsumi Kimishima said details about add-ons will be available in the new year.
"By no means was that everything," Kimishima told Bloomberg, referring to a video a week ago that introduced the product's name and showed Switch being used as both a console and portable device featuring modular controllers and accessories.
Kimishima suggested that the Switch is part of a bigger ecosystem. "It may be appropriate to call them accessories. Or it might be better to call them add-on hardware. It's probably more correct to call them accessories. You can assume that there will be a wider array."
Asked whether Switch would work with hardware from other companies, Kimishima ruled out the possibility for now, but said "we are interested in VR," referring to virtual-reality technology.
Getting Nintendo back on track is a top priority for Kimishima. Quarterly results released this week underscore how Nintendo's core business is getting weaker due to a stronger yen that reduced the income earned abroad, as well as sharp declines in hardware and software sales. Even the success of Pokemon Go wasn't enough to make up for sluggish sales.
Nintendo Switch features a tablet-like display unit that can dock at home and connect with a TV, or be taken out and about with two detachable controllers.
Nintendo envisions many different scenarios where Switch can be used, such as a family, one person alone -- or even by someone who doesn't have a TV, Kimishima said.