Nikon Introduces Its First Mirrorless Cameras Under The Nikon 1 Brand
Nikon unveiled its first mirrorless cameras on Wednesday, beating its rival Canon to the nascent market for small, interchangeable-lens cameras. Available under the company's new Nikon 1 brand, the "Advanced Cameras with Interchangeable Lens" , as the company calls the new models, joins the existing Nikon D-series digital-SLR cameras and the COOLPIX brand of compact digital cameras.
Mirrorless cameras pack many of the benefits of those high-end models into smaller bodies, as they have large sensors for good picture quality but no optical viewfinders.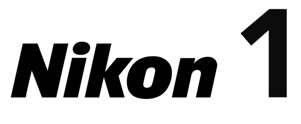 Nikon's new cameras are compact, lightweight and loaded with Nikon camera and NIKKOR lens technologies. They combine still image and movie recording.
The first two models in the new Nikon 1 series are the the J1 and the V1. Both feature a new super high-speed AF CMOS image sensor, the new high-speed image-processing engine, EXPEED 3, and the new Nikon 1 mount lens system.
Thanks to a wealth of technologies, the Nikon J1 camera is a simple to use. Moments are instantly captured using fast new hybrid Autofocus (AF), and fast speed with continuous AF. Users can also shoot with confidence knowing that the Smart Photo Selector will automatically capture the best possible image without a second thought. Furthermore, just a touch of the shutter button instantly captures a high quality image while simultaneously recording Full HD 1080p movies, and the new Motion Snapshot mode captures moments like never before with a combination of moving and still images. To accompany this new form factor, Nikon created the entirely new 1 NIKKOR lens system that integrates precision optics into a camera platform to capture more of the world around the user.
The heart of the new J1 camera is the new Nikon developed CX-format, 10.1 megapixel High-Speed AF CMOS sensor. The newly developed CMOS sensor has been engineered for high image quality in a variety of lighting conditions, with a native ISO range of 100-3200 (6400 Hi-1).
Nikon's exclusive new EXPEED 3 image processing engine drives the system and is the catalyst behind the camera's rapid response, fast AF and high-speed performance. In addition, the new dual core EXPEED 3 processor works to maximize battery efficiency while yielding images and movies with low noise and vibrant tones. The Nikon J1 is engineered for maximum ease of use, featuring a clean button layout and graphical interface.
The new advanced hybrid AF system is the world's fastest autofocus, allowing consumers to capture more of their world than ever before. The Nikon J1 features new focal plane phase detection AF that reacts instantly to deliver fast, split-second response. Wherever action is happening in the frame, the 73-point AF system will get the shot. This newly developed hybrid system continuously evaluates the scene at hand for optimal results, and can switch between phase detection and contrast detect AF to best suit the scene.
When the action is happening, users can also shoot at a fast 10 frames per second (fps), with full adaptive AF for frame after frame of images. Additionally, the scene can be captured at full resolution up to 60 fps (AF locked), which is the world's fastest continuous shooting speed.
By selecting the Motion Snapshot icon from the Mode Dial at the back of the camera, consumers can capture fleeting moments. The result unites a frozen still image with a slow-motion movement set to a built-in audio soundtrack. With Motion Snapshot, real movement and depth are included in the image.
Consumers are also able to create moving images from multiple files using the included Short Movie Creator software. This software works in conjunction with Nikon's View NX2 to make managing photos and movies fun and easy. With these programs, users are empowered to organize, share and edit photos, Motion Snapshots and HD movies. Users are also able to connect and share Motion Snapshot files using Nikon?s my Picturetown, an online resource at www.mypicturetown.com.
Control highlights include a Mode Dial, with the four main common functions readily available, in addition to a Command Dial with common camera settings. The new "F" (feature) button is a new design element to Nikon cameras, which automatically brings up relevant menus and options based on what mode the camera is set.
Nikon's new Smart Photo Selector feature strives to deliver a perfect image every time. When a "can?t miss" photo opportunity arises, users can switch to the Smart Photo Selector mode which uses the camera's pre-cache to start shooting and storing images. All of these images are analyzed within the camera, and the best photo is selected based on a number of factors including exposure, focus and advanced facial recognition. While the camera suggests the best image, five frames are recorded, providing the user a choice of their favorite photo. What's more, the J1 also includes favorite core Nikon technologies, such as Active D-lighting, Auto Scene Selector and Picture Controls.
The new CX-format CMOS sensor produces Full HD movies at 1080p (30 fps). Users can also shoot at a rapid 60 fps (1080i), or elevate the production with additional 30/60/400 and 1200 fps modes for super slow motion effects. The J1 is made to be flexible, and can capture both HD movies and high resolution images simultaneously.
Additionally, the Nikon J1 applies noise reduction to movie files. A full HD movie can record a full 29 minutes, while the senses are further treated to sound sampled in full stereo for lifelike reproduction.
The Nikon 1 V1 is for photo enthusiasts who value interchangeable lens versatility and desire a small form factor. In fact, it's the world's smallest and lightest camera in the world with interchangeable lens versatility and an electronic viewfinder (EVF). The Nikon V1 has added features including a 1.4 million dot high resolution EVF that automatically activates when the user raises the camera to their eye. In addition to the high-speed electronic shutter, the magnesium alloy body conceals a high performance mechanical shutter that affords tactile feedback and expanded shooting options. The V1 camera also features Nikon?s new Multi-Accessory Port for attaching options such as the new SB-N5 compact speedlight, or the GP-N100 GPS module.
New technology in these lenses includes a Silent Stepping Motor (STM) for quiet AF and zoom during operation and while shooting movies. Additionally, this system places Nikon?s VR II image stabilization technology inside lenses to minimize instances of camera shake.
The new system offers a lens for every occasion. The camera kit includes a color-matched 1 NIKKOR VR 10-30mm f/3.5-5.6 lens (27-81mm 35mm equivalent) for optimal focal range in a small lens. For those needing maximum versatility, a 1 NIKKOR VR 30-110mm f/3.8-5.6 lens (81-297mm equivalent) is available, or users can explore their creative side with a color matched 1 NIKKOR 10mm f/2.8 pancake lens (27mm equivalent). For the movie enthusiast, a new 1 NIKKOR VR 10-100mm f/4.5-5.6 (27-270mm equivalent) power zoom lens will be available.
The J1 is equipped with a 3.0-inch, approximately 460k-dot TFT LCD monitor with wide-viewing angle, and the V1 offers a 3.0-inch, approximately 921k-dot TFT LCD monitor. The monitors built into both cameras utilize an air-gapless structure with which the protective glass and LCD panel are integrated for a thinner design and increased visibility outdoors.
Additional Features and Functions
- Movie recording mode with 1920 x 1080/60i
- Equipped with Nikon's exclusive imaging system, Picture Control, which allows users to choose and adjust the way in which the camera processes photographs according to the type of scene or their own individual preference
- Support for RAW (NEF) recording
- Active D-Lighting, which adjusts exposure according to the scene to prevent loss of detail in highlights and shadows for images in which optimal contrast is preserved
- Infrared receivers for remote control operation on the front and back of the cameras enable wireless control over the shutter (optional ML-L3 wireless remote control supported)
- Scene Auto Selector, with which the cameras automatically optimize settings according to the subject
- Built-in dust reduction function
- Built-in flash (J1)
The Nikon J1 and V1 will be available throughout the United States beginning October 20th. The Nikon J1 camera with 10-30mm lens kit will be available at a suggested retail price4 of $649.95. The Nikon V1 camera with 10-30mm lens kit will be available for a suggested retail price4 of $899.95.