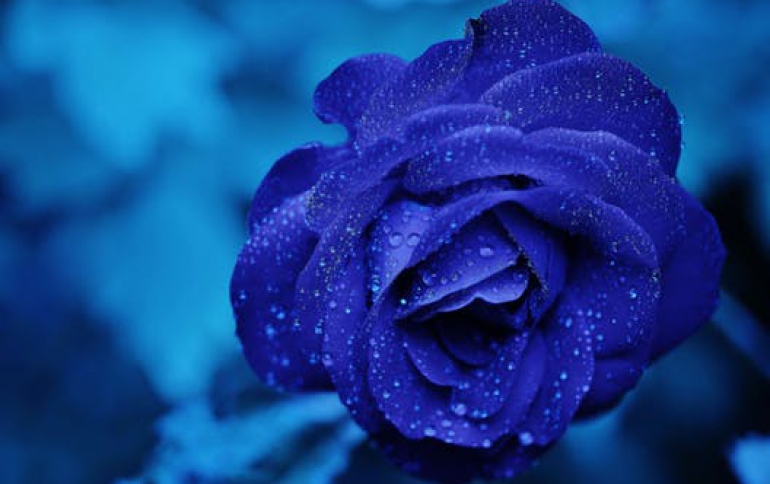 New Samsung Notebooks at CES
Samsung today announced the extension of its R-Series range of notebooks with six stylish new models ? the R780, R580 and R480 and the R730, R530 and R430. The R780, R580 and R480?s built- in Intel Core i5-520M* Processor moves faster than you do by automatically allocating processing power where it?s needed most.
All six models come in Samsung?s new Touch of Color crystal finish, with a glassy and light inspired gradation, and a choice of patterns. To protect against wear and tear the scratch-resistant Samsung durable casing is also specially designed to prevent finger smudges and protect the notebook from the inevitable bumps and knocks from everyday use.
The Samsung new R-Series notebooks have 16:9 HD LED displays (17.3" ? R780/R730, 15.6" ? R580/R530, 14.0" ? R480/R430). In addition, every detail is brought to life with video playback through the 3D graphics processing power of the latest NVIDIA GeForce graphics card.
These powerful machines also include a range of tools like a USB sleep-and-charge port (R780, R580 and R480 only), so portable devices can be charged even when the notebook if turned off. Their AnyPC remote PC access application enables a secure One-Click connection to a home or office PC, making it safe and easy to transfer and view files while on the go. Unique Phoenix FailSafe software (R730, R580, R530, R480 and R430 only) also provides a useful tool for tracking your PC when it?s stolen. This theft deterrence service lets you track the location of a lost or stolen notebook and encrypt, manage, retrieve or erase your vital data.
The Samsung R780, R580 and R480 and R730, R530 and R430 will be available from January in most of EMEA, the Americas and Asian countries.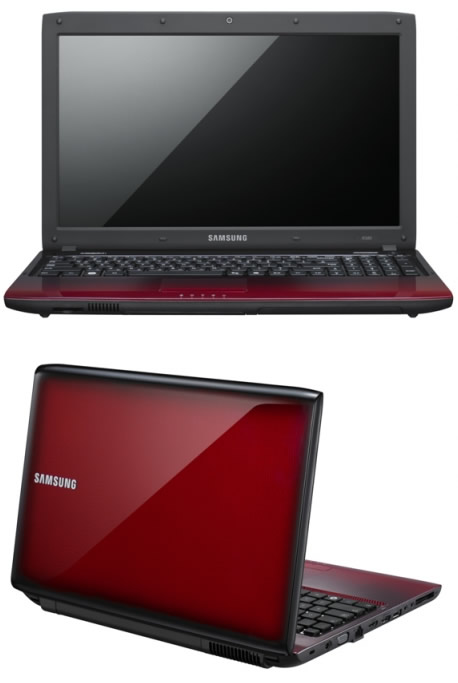 Samsung R480/ R580
* CPU: Intel Core i3-330M Processor/ Intel Core i5-430M Processor
* Memory: 4GB (DDR3 / 2GB x 2)
* Screen: 14.0?/15.6" LED HD
* Resolution: 1366 x 768
* Graphics: nVIDIA GeForce GT 310M (R580)
* Intel GMA 4500 MHD (R480)
* Speakers: 3 W Stereo Speaker (1.5 W x 2)
* Audio technology: HD Audio
* Web camera: 1.3 MP
* Internal microphone
* Hard Drive: 500GB 5400 RPM
* Wireless LAN: 802.11bg/n
* LAN: Gigabit Ethernet
Samsung R780
* CPU: Intel Core i5-430M Processor
* Memory: 4 GB (DDR3 / 2GB x 2)
* Display: 17.3" LED HD+
* Resolution: 1600 x 900
* Graphics: nVIDIA GeForce GT 330M
* Speakers: 4 W Stereo Speaker (2 W x 2)
* Audio technology: HD Audio
* Webcam: 1.3 MP
* Hard Drive: 500GB 5400 RPM
* Wireless LAN: 802.11bg/n
* LAN: Gigabit Ethernet
* Bluetooth 2.1 + EDR
Samsung R430 / R530
* CPU: Intel Core2 Duo T6600 Processor
* Memory: 4 GB (DDR3 / 2GB x 2)
* Display: 14.0" LED HD (R430) / 15.6" LED HD (R530)
* Resolution: 1366 x 768
* Graphics: Intel GMA 4500MHD
* Speakers: 3 W Stereo Speaker (1.5 W x 2)
* Audio technology: HD Audio
* Webcam
* Hard Drive: 320GB 5400 RPM
* Wireless LAN: 802.11bg/n
* LAN: 10/100 Ethernet