New Samsung Galaxy S5 'Plus' Released With Faster Processor
Samsung has quietly taken the wrapper off an upgraded version of its flagship Galaxy S5, the 'Galaxy S5 Plus'. The S5 Plus uses the Snapdragon 805 chipset, Qualcomm's fastest and most efficient chipset to date. This replaces the Snapdragon 801 in the original S5, and the move is obviously Samsung's response to the recent releases of the Nexus 6 phablets.
Other than the new processor, the S5 Plus is visually identical to the S5.
The inclusion of the Snapdragon 805 should mean an improved memory bandwidth by almost 70% and the upgraded Adreno 420 GPU.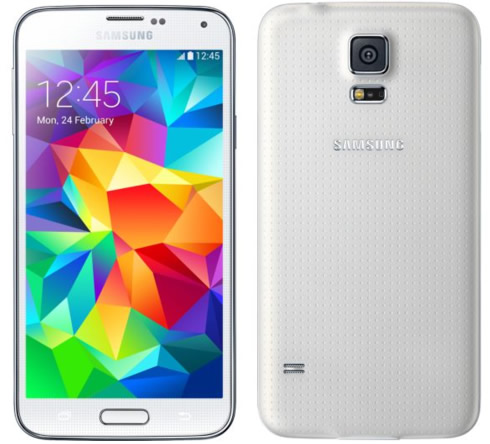 The Snapgragon 805 shipset is also met n Samsung's galaxy Note 4 device, but the version found on the S5 Plus is slightly downclocked and its four cores each run at 2.5GHz rather than 2.7GHz.
The Galaxy S5 Plus also has improved 4G performance compared to the original S5 with support for 'LTE Advanced', with potential downloads of 300Mbps .
Galaxy S5 Plus (image credit: Samsung)
As for Galaxy S5 Plus availability, Samsung has announced an initial launch in Europe.
Specs
5.1-inch 1920 x 1080 pixel display
2GB RAM
16MP camera (still no optical image stabilisation like the Note 4)
4k Ultra HD video recording
16GB storage
MicroSD slot
Removeable battery
IP67 water resistance
2,800mAh battery
142 x 72.5 x 8.1 mm (5.59 x 2.85 x 0.32 in)
145 g (5.11 oz)