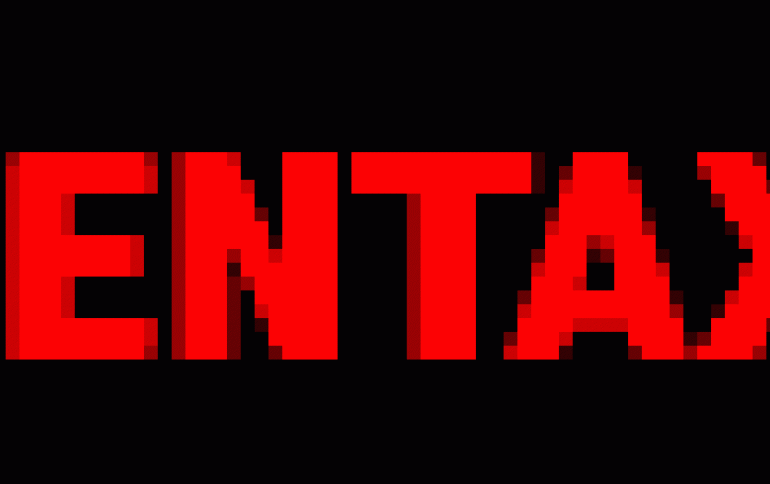 New PENTAX Optio S50 High-Quality with Five Megapixels
PENTAX Imaging Company has announced the new PENTAX Optio S50 digital camera with a 5.0 effective megapixel CCD and a 3X optical zoom lens.
A successor to the popular Optio S40, the PENTAX Optio S50 offers an easy-to-use help function menu to help guide digital newcomers through the camera's array of digital features.
With the superior imaging capability of 5.0 effective megapixels and a generous 1.8 inch LCD monitor, the Optio S50 is equipped with a handy mode dial that allows users to select one of nine modes with a simple turn. Two AA batteries power the Optio S50 making it a perfect travel choice. Other easy-to-use features include 13 shooting modes to match any scene at hand and a menu display enlargement function. The Optio S50 also is PictBridge compatible to allow direct printing to compatible printers.
While positioned as a perfect choice for new digital users, the Optio S50 offers uncompromised image quality. The camera incorporates an smc PENTAX lens that delivers crystal clear images, a high-resolution CCD with 5.36 total megapixels and a 12-bit A/D converter that achieves smooth reproduction for gradations.
PENTAX will unveil the Optio S50 and other new and exciting digital products on September 20, at the PEPCOM Holiday Spectacular in New York City.
As with all newer PENTAX Optio digital cameras, the Optio S50 includes the latest version of ACDSee(TM) 5.1 software. With a $150 value, ACDSee(TM) digital camera software makes it easy to retrieve, view, manage, print, enhance and share your digital photos.
The Optio S50 will ship along with the software to major camera retailers in September 2004.
PENTAX Imaging Company is an innovative leader in the production of digital and film cameras, binoculars, spotting scopes, eyepieces, lenses, mobile printers, scanners and internet cameras. For more than 80 years, PENTAX technology has developed durable, reliable products that meet the needs of consumers and businesses. PENTAX Imaging Company is a division of PENTAX of America, Inc., a wholly owned subsidiary of PENTAX Corporation of Japan.
From Business Wire