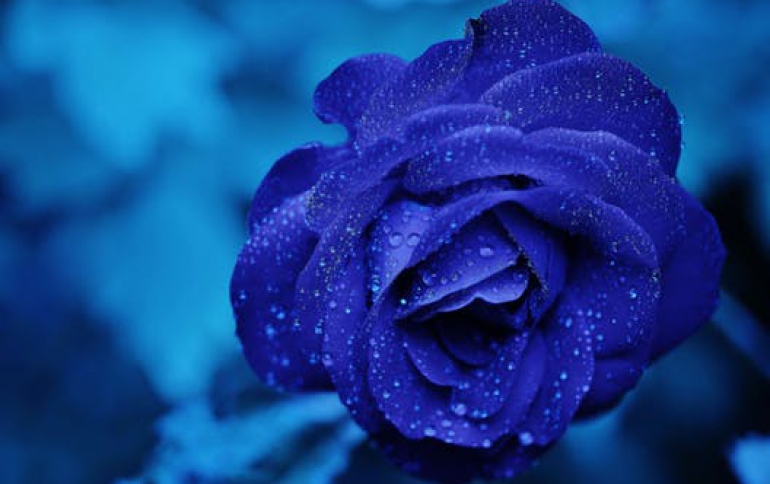 New DDR2 products demonstrate IDT commitment
IDT (Integrated Device Technology) introduced several new products for DDR2-667 registered dual in-line memory modules (R-DIMMs) The new products include a set of phase-locked loop (PLL) clock drivers and register products, as well as the industry's only DDR2-667 MHz register validation board (RVB).

Expanding its industry-leading DDR2 product portfolio to support the new, higher performance speed-grade standard, IDT offers customers an entire range of DIMM products and test platforms. Typical applications for R-DIMMs are workstations, servers, storage and telecommunication products, such as routers. The DDR2-667 RVB was designed by IDT as part of the JEDEC Validation Task Group to ensure that components deliver performance that meets the stringent industry requirements dictated by current JEDEC standards. In addition, IDT is exhibiting its DDR2 DIMM support products and RVB at the 2005 JEDEX Conference, March 31-April 1, 2005 in San Jose.

"With our new DDR2-667 register validation board, IDT shares its design expertise to improve the state of the industry and enable a network of next-generation DDR2 solutions," said Kavita Hegde, strategic marketing manager for the IDT DIMM support products group. "We intend to continue working with JEDEC to define future DDR register and PLL standards and test methodologies. Further, the availability of our new clock and register products extends our substantial lead in the registered DIMM industry, demonstrating our ability to design and manufacture innovative solutions."

"Through its continued investment in developing innovative register validation boards, IDT is helping to create a DDR2 network that will enable the proliferation of DDR2 DIMM technology," said Mian Quddus of Samsung, who is the chairman of the module committee and chairman of board of directors for JEDEC. "IDT has demonstrated its expertise in the development of DDR2 solutions, and I'd like to commend IDT for sharing its abilities with the entire industry."

IDT Supports All Module Configurations at 667 MHz

The new DDR2 register and PLL products can handle operating frequencies up to 667 MHz. The expanded IDT product offering includes a PLL clock driver used for synchronization of input clock signals from the system motherboard to all SDRAMs on the DIMM. The device requires no external components and is optimized for very low phase error, dynamic phase offset, static phase offset, skew and jitter, while maintaining frequency and duty cycle over the operating voltage and temperature range.

The new register drives the address signals and supports 1:1 (25 bits) and 1:2 (14 bits) configurations, allowing designers to work with a single device for multiple DIMM configurations. The register optimizes the DDR2 DIMM load by delivering proprietary output edge-control circuitry that offers minimal switching noise in un-terminated lines for exceptional signal integrity and unmatched performance. The device also supports low-power standby operation, making it ideal for use in systems with strict low-power-consumption requirements. The devices are spread-spectrum tolerant, enabling reduced electromagnetic interference for higher reliability in mission-critical networking applications.

IDT DDR2 DIMM Register and PLL Products

IDT is a leading provider of clock management and logic solutions, and has leveraged its core competencies to develop a full array of products for the registered DIMM market. In addition to the new DDR2-667 products, IDT designed the DDR2-400/533 RVB for the industry and was first to introduce a complete chip set of JEDEC-compliant DDR2-400/533 registers and PLLs for registered DIMMs. The devices target registered DDR2 DIMMs that address the memory needs of growing market areas, such as servers, workstations and communication devices.

New RVB Enables Optimum DIMM Performance

The new IDT-developed DDR2-667 register validation platform enables the analysis of the pre- and post-register address bus of the registered DIMMs to ensure optimum performance. The RVB also allows users to observe simultaneous switching behavior of the register on a DIMM by way of a quick, easy and accurate test that simulates real-life specific or worst-case address scenarios, enabling the customer to perform robust testing and analysis. In addition to register testing, the RVB has the ability to control additional factors in the test environment, including DIMM voltage, reference voltages, clock speeds and timing relationships between the clocks and address and control signals. Alternative methods of register testing include actual DIMM testers, bench tests and testing houses. However, using these approaches makes it difficult for customers to evaluate registers on a standard platform. The IDT DDR2 RVB enables an easy and accurate testing environment that is very much like the final application.

Pricing and Availability

The new IDT register and PLL products are available now from IDT priced at $2.33 each in 10K quantities. Each of the products is available in "Green" BGA packaging. The DDR2-667 RVB is also available now. CST Inc. is managing the production and distribution of the board for the industry. For additional information, please contact CST Inc. at 972-241-2662, or visit the company's Web site at www.simmtester.com.