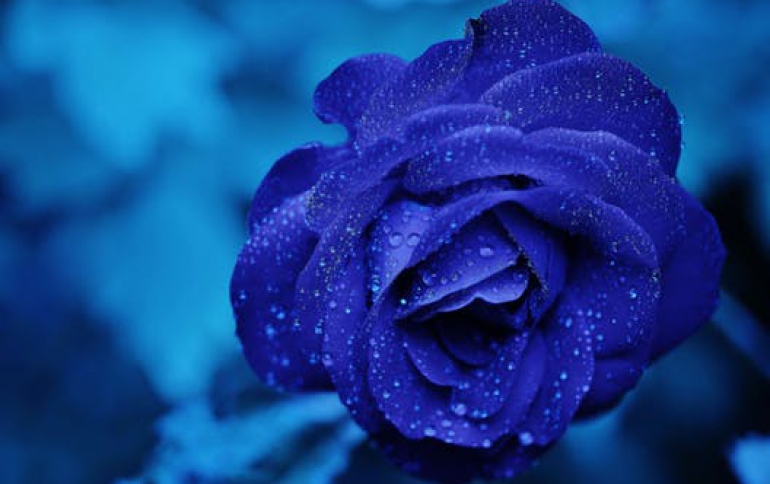 Native Instruments Announces TRAKTOR KONTROL S4 and S2 MK2
Native Instruments today announced new versions of both the 4-channel DJ system TRAKTOR KONTROL S4 and its 2-channel counterpart, TRAKTOR KONTROL S2.
The KONTROL S4 and S2 combine a DJ mixing interface, built-in 24 bit/96 kHz soundcard, and an interface into an all-in-one DJ system engineered for accurate control of TRAKTOR software.

Both units now offer an improved look and feel with added control over the latest TRAKTOR PRO 2 features. Furthermore, both the KONTROL S4 and S2 are now plug-and-play with TRAKTOR DJ app for iPad and iPhone.

TRAKTOR KONTROL S4 now features a new design with 8 color-coded RGB buttons that trigger and identify loops, cue points, and samples for improved visual feedback. Also upgraded are high resolution jog-wheels which now feature aluminum plates for increased durability. The Flux Mode feature is now instantly accessible on the KONTROL S4 and S2 via dedicated buttons on each deck, while TRAKTOR PRO 2's Remix Decks controls can now be accessed directly from the units.

Built to the same standards as the TRAKTOR KONTROL S4, the KONTROL S2 has also been redesigned with RGB backlit buttons, reinforced knobs, and high-res jog wheels also with new aluminum plates. In addition to offering all core TRAKTOR PRO 2 controls, the KONTROL S2 is now plug and- play with TRAKTOR DJ, delivering physical control for every function including cue points and Freeze Mode.

Both TRAKTOR KONTROL S4 and S2 include a full version of the flagship TRAKTOR PRO 2 with Remix Decks software. TRAKTOR PRO 2 offers cue, loop, and sampling functions, a suite of over 30 effects, pro-grade EQs, and fluid playback control of up to 4 decks. DJs can instantly add live editing and sampling to their sets with the use of TRAKTOR's Remix Decks. Eight Remix Deck slots can hold a total of up to 64 loops or one-shot samples and readymade Remix Sets from renowned artists are available for instant use.

TRAKTOR KONTROL S4 and S2 also now boast integration with the TRAKTOR DJ app for iPad and iPhone. With a 2-channel mixer, 3-band equalizers, and eight professional effects, TRAKTOR DJ brings the quality of TRAKTOR PRO software to the compact iOS platform. Both units charge connected iOS devices when in use.

The TRAKTOR KONTROL S4 will be available at retailers worldwide and at the NI Online Shop for $799. The TRAKTOR KONTROL S2 will be available for $499.


Traktor Kontrol S4
Traktor Kontrol S2
System requirements

 

Windows 7 or 8 (latest Service Pack, 32/64 Bit), 2.0 GHz Intel Core 2 Duo or AMD Athlon 64 X2, 2 GB RAM (4 GB recommended)

Mac OS X 10.7 or 10.8 (latest update), Intel Core 2 Duo, 2 GB RAM (4 GB recommended)

Monitor with 1024 x 768 screen resolution, USB 2.0, 1 GB free disc space, high-speed internet required

 

Dimensions

Depth: 33.8 cm
Height: 7.2 cm
Width: 50 cm
Weight: 3.4 kg

Width: 43.8 cm
Depth: 30.8 cm
Height: 6.7 cm
Weight: 2.6 kg

Supported audio formats
MP3, WAV, AIFF, Audio-CD, FLAC, Ogg Vorbis, non-DRM WMA**, non-DRM AAC

** WMA playback supported only on Windows

Audio Inputs (A/D)

Channels
5
1
Sample Rate
44.1, 48, 88.2, 96 kHz
44.1, 48, 88.2, 96 kHz
Bit Resolution
16, 24-bit
16, 24-bit
Converter
Cirrus Logic
Cirrus Logic
 
 
 
Line Inputs
 
 
Full Scale Level
+12.4 dBu
 
DNR (a-weighted)
98.3 dBu
 
THD+N
0,05 %
 
Frequency Response +/-0.5 dB
20 Hz-40 kHz
 
Cross Talk @ 1kHz
-111dB
 
 
 
 
Mic Input
Full Scale Level @ 1 kHz
+12.4 dBu
-31.4 dBu
DNR (a-weighted) @ 1 kHz
98.3 dBu
72 dB
THD+N @ 1 kHz
0,05 %
0.005 %
Frequency response +/-1.7 dB
20 Hz-40 kHz
20 Hz-20 kHz
Cross Talk @ 1kHz
-111dB
 
 
 
 
Phono Inputs
 
 
Input Impedance
47 KOhm
 
Full Scale Level @ 1 kHz
- 23.5 dBu
 
DNR (a-weighted) @ 1 kHz
90.2 dB
 
THD+N @ 1KHz
0,05 %
 
Crosstalk @ 1kHz
-100 dB
 
 
 
 
Audio Outputs (D/A)
Channels
4
4
Sample Rate
44.1, 48, 88.2, 96 kHz
44.1, 48, 88.2, 96 kHz
Bit Resolution
16, 24-bit
16, 24-bit
Converter
Cirrus Logic
Cirrus Logic
 
 
 
Line Outputs (1/4"stereo)
Maximum Output Level
+12 dBu
+17.9 dBu
DNR (a-weighted)
105 dB
105 dB
THD+N
0,002%
0.003 %
Frequency Response +/-0.3 dB
20 Hz-40 kHz
20 Hz-40 kHz
Crosstalk @1kHz
-111 dB
-125 dB
 
 
 
Line Outputs (RCA)
Maximum Output Level
+18 dBu
+11.1 dBu
DNR (a-weighted)
105 dB
105.4 dB
THD+N
0,003 %
0,001%
Frequency Response +/-0.33 dB
20 Hz-40 kHz
20 Hz-40 kHz
Crosstalk @ 1kHz
122 dB
-121 dB
 
 
 
Headphone Output
Load Impedance
16 Ohms – 600 Ohms
16 Ohms – 600 Ohms
Maximum Output Level (32 Ohm load)
+2 dBu
+1.95 dBu
DNR (a-weighted) under load condition
99.3 dBu
105 dB
THD+N (32 Ohms)
0.013 %
0.012 %
Frequency Response +/-1 dB
20 Hz-20 kHz
20 Hz-40 kHz
Crosstalk @ 1kHz
-60 dB