NAMM 2019: Native Intruments Unveils KOMPLETE KONTROL M32 Keyboard Controller
Native Intruments (NI) retrns to the the NAMM Show with new products and updates, including a new bite-sized keyboard that's as fun and easy-to-use as it is affordable.
The KOMPLETE KONTROL M32 keyboard controller brings full NKS control, Smart Play, and other features into a portable device, available in March for 120 Euros.
The keyboard features 32 compact keys to control all your instruments and effects and comes with a software package, including synths, basses, drums, effects – plus Ableton Live 10 Lite.
The software makes browsing easier by organizing and tagging all your KOMPLETE and NKS instruments and effects, allowing you to hear each preset as you scroll. Thanks to Sounds.com, you now have over a million loops and samples to discover, too. Using KOMPLETE KONTROL, everything is collected into a single browser.
You can use the OLED display and touch-sensitive knobs to tweak your sound's essential parameters in real-time. All of your KOMPLETE and NKS instruments and effects are pre-mapped to the KOMPLETE KONTROL hardware by the people who designed them.
Smart Play can help express yourself with techniques that you may not have mastered yet – such as chords, scales, and arpeggios. Map your keyboard to a number of different scales, or play chord progressions and arpeggios easily with single keys.
You can capture your ideas directly from the keyboard with immediate access to play, pause, record, quantize, loop, and more in a number of DAWs. KOMPLETE KONTROL M32 also gives you control over Logic Pro X, GarageBand, and Ableton Live. NI promises to bring Cubase and Nuendo integration "soon" after initial release. Ableton Live 10 Lite is included with the keyboard, so you can start producing right out of the box.
Other products
NI has also relesed a new generation of audio interfaces, KOMPLETE AUDIO 1 and 2. They offer an easy way to capture vocals, instruments, and just about anything else in two channels of audio. They also come with all the software needed to record, create, and finish projects.
Scheduled to drop later this spring, TRAKTOR DJ 2 is an app designed for both iPad and desktop, and for use with the TRAKTOR KONTROL S2 controller – designed for sharing music at house parties with friends. New SoundCloud Go+ integration puts a near-endless collection of music at your fingertips.
NI's loops and samples platform Sounds.com has seen development throughout the past year. New artist collaborations including Diplo, Junkie XL, Robot Koch, Kid Capri, and more; a widespread roll-out to new territories; and over one million samples and loops added to the library. Plus, with Collections, you can explore over 200+ curated playlists of sounds – or create and share your own.
What's more, from February NI is introducing Sounds.com integration for its MASCHINE and KOMPLETE KONTROL software. This means you'll be able to browse Sounds.com online and – with a single click – sync the samples you want to use with the software. What's more, these samples and loops now come NKS-ready, meaning they're all tagged so you can quickly locate the type of sound you want.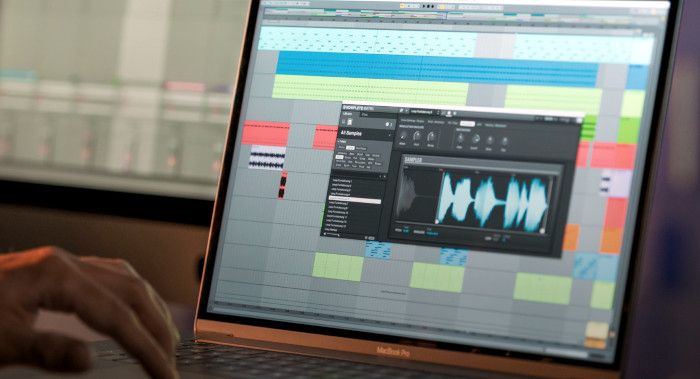 Native Kontrol Standard (NKS) is the standard that connects our keyboards and hardware to software instruments and effects – and now, loops and samples. Through NKS, NI is collaborating across the industry to connect tools and platforms together. With the forthcoming 2.1 update to KOMPLETE KONTROL, for example, you'll also get hands-on control of all these plug-ins via any MIDI-capable controller – no matter who makes it.