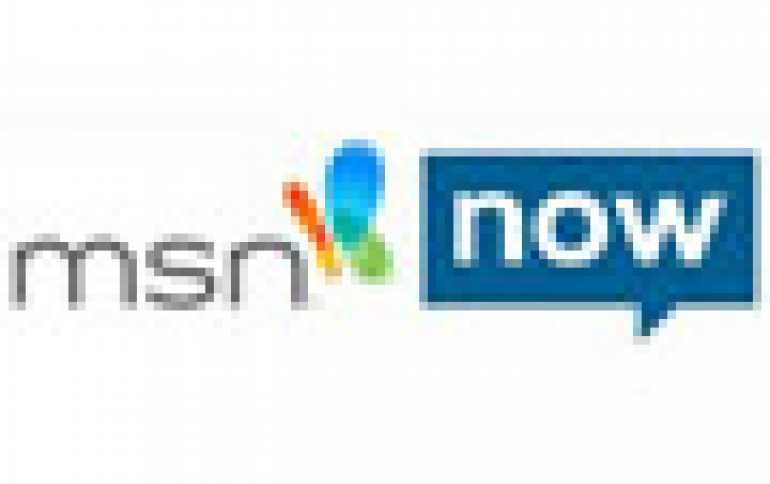 MSN Launches msnNOW
Good news for those who like to stay up-to-date on the latest trends - msnNOW, a new service from MSN at now.msn.com, will help you stay in the know. The msnNOW service will surface the latest buzz from Facebook, Twitter, Bing and BreakingNews.com, all in one place.

The site's editorial staff utilizes exclusive technology that identifies what trends and topics are heating up on the Web, enabling staff members to continuously update the site with fresh content. The page, now.msn.com, incldues:

- Breaking trends. Up-to-the-minute coverage on breaking trends from across the Web, with the option to sort by areas of interest, including entertainment, sports, lifestyle, stories of the day and finance.

- Variety of sources. Coverage on and insight into the hottest social trends happening on Facebook, Twitter, Breakingnews.com and Bing.

- Anywhere access. Access via PC, mobile, tablets, Facebook and Twitter.

- Biggest movers. Keep track of the day's most buzzed-about and discussed topics from millions of analyzed tweets, comments and searches, and see if it?s on the way up or on the way out.

- Topic pages. A closer look at a topic, including a summary of why it?s trending, recent videos and images, and related tweets, public Facebook posts and information from Bing, MSN and the Web.

For more information on msnNOW, check out http://www.msnblog.msn.com.