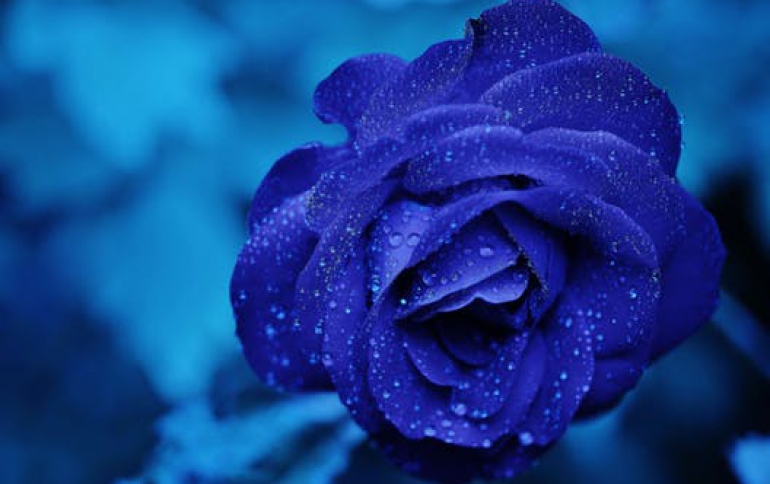 MGI Announces VideoWave 5
MGI today announced MGI VideoWave 5, a new edition to the world's most popular consumer video editing software. In its drive to bring new leading edge video technologies to home and business users, VideoWave 5 delivers the industry's most robust, integrated combination of video editing and DVD authoring. It gives users unprecedented functionality and control for easily creating DVD, Mini DVD (i.e. DVD on CD) and VCD (video CD) movies. ``The ability for just about anyone to make their own high quality movies and then put them on a DVD that can be shared by family, friends and business associates is very compelling,'' said Ihor Petelycky, chief product strategist, MGI. ``Once again, technology that was recently only accessible to a limited few is now available for the masses. MGI VideoWave continues to incorporate the most compelling of new technologies with a focus on delivering best-of- breed capabilities to the user.''

Unlike other video packages that offer DVD authoring as a plug-in with limited scope, the DVD authoring capability in MGI VideoWave 5 is seamlessly integrated as part of the core application. MGI's DVD authoring allows users to simply drag clips of any format into a preview window. Menus can be customized using an extensive library of background images and navigation buttons. Complex features such as chaptering and multiple menus can also be easily added through an intuitive user interface and workflow. Behind the scenes, VideoWave will generate broadcast-quality MPEG-2 video and associated DVD navigational files. With a DVD writable drive, users can then ``burn'' discs that can then be played in their living room on a consumer DVD player.

According to market research firm IDC, Framingham, MA, worldwide shipments of CD/DVD-R&W units are expected to grow from 35 million units in 2001 to 124 million units by 2004. Of these, DVD-R&W devices are expected to grow at compound annual growth rate (CAGR) of 221%. In addition, worldwide shipments of DVD-ROM units, PC devices for used for DVD playback, are expected to grow from 24.7 million units in 2001 to more than 58 million units in 2004 or CAGR of 46%. IDC also predicts that in early 2003, production of DVD players will surpass that of conventional VCRs, marking a significant shift from analog to digital video in the consumer domain.

``MGI VideoWave 5 is designed to take users from editing to publishing, no matter the format,'' added David Lubinsky, MGI video product manager. ``With the growing number of video recording and sharing options our new release covers all the bases by letting users create videos for the Web, CD, DVD, VCD, VHS, and more.''

MGI VideoWave 5 supports all commercially available DVD burners (DVD-RAM, DVD-RW and DVD+RW), giving users the confidence that VideoWave is the sound choice in a market with no single standard. The DVD authoring capability also supports multiple output formats - standard DVD for a consumer electronics player or DVD for playback on any computer equipped with a DVD player or Video CD.

MGI VideoWave 5 also includes several additional enhancements that make for a better user experience. For example, VideoWave 5 includes a new MGI developed MPEG encoder, for capturing and producing both MPEG 1 and 2 videos. The MGI MPEG encoder is optimized for the Intel Pentium 4 taking advantage of the processor's new architecture for improved performance. VideoWave 5 also enables users to capture video clips in excess of the 4GB Windows file size limitation, supports the inclusion of audio tracks that exist in the Microsoft Windows Media Audio format, and de-interlaces still images for better quality image extractions.

MGI VideoWave 5 meets the quality standards of Microsoft Corp.'s Designed for Windows logo program, making it easy for customers to recognize products that will deliver a great computing experience with the Windows XP operating system, available on Oct. 25.

``Microsoft has been working closely with MGI to ensure that VideoWave 5 helps to provide the best possible computing experience with Windows XP,'' said John Frederiksen, general manager of Windows marketing at Microsoft. ``Through programs such as the Designed for Windows logo, hardware and software quality standards are brought under a single logo, allowing customers to easily recognize the products that are designed to deliver a great computing experience with Windows XP.''

MGI VideoWave 5 runs on any, Windows 98 SE, Windows Millennium, Windows 2000, or Windows XP operating system on desktops or laptops with a minimum Pentium PIII 500MHz; 64MB RAM; 110 MB available disk space for program; 1 GB workspace; Ultra DMA; SVGA video card with at least 4MB video RAM and a minimum display resolution of 1024x768 at 16-bit color. A mouse, 24x CD-ROM drive, a DVD re-writable drive to create DVDs and CD-R/RW to create mini DVD and VCD, 16-bit stereo sound card with speakers are recommended. A TV Tuner or video capture board is required for analog capture (video or TV out required for output to tape) or an OHCI compliant IEEE-1394 card (FireWire) for use with a DV camcorder.

MGI VideoWave 5 will be available in retail stores and online channels, in early October 2001 for U.S. $129.99. Users upgrading from a previous version of VideoWave or a competitive product can take advantage of the $35 in-box mail-in upgrade rebate coupon.