Meet Qualcomm's New Flagship Snapdragon 855 Mobile Platform - 5G, AI, and XR
During the second day of the annual Snapdragon Technology Summit, Qualcomm unveiled details of its newest generation in the 8 Mobile Platform Series, the Qualcomm Snapdragon 855 Mobile Platform.
This is the world's first commercial mobile platform supporting multi-gigabit 5G, AI and extended reality (XR) collectively. Using new chip architectures built on 7nm process technology, Snapdragon 855 promises to offer users long-lasting battery life and superior experiences in areas such as imaging, audio, gaming and XR.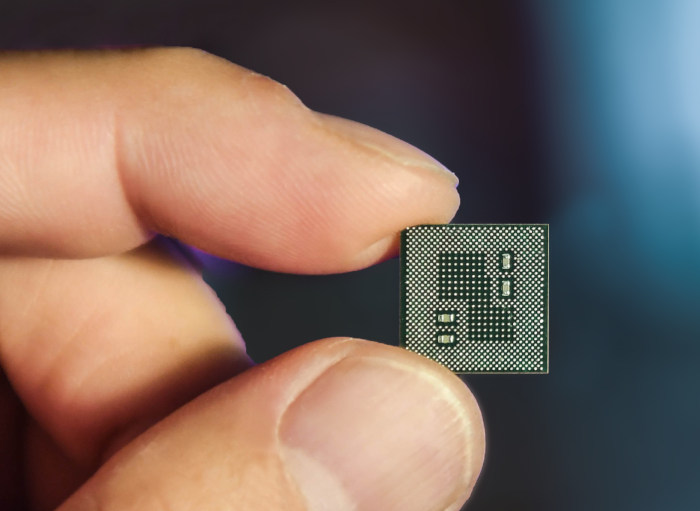 Connectivity
The Snapdragon 855 features the Snapdragon X50 5G modem, while harnessing multi-gigabit 4G connectivity with the built in Snapdragon X24 LTE modem.
With Snapdragon X50, this platform supports 5G for both Sub-6 GHz and mmWave frequency bands. In mmWave frequency bands, Qualcomm says that users can expect up to 20x faster average performance compared to some of the current commercial solutions. Snapdragon 855 also offers next generation Wi-Fi performance via the Qualcomm Wi-Fi 6-ready mobile platform, including features like 8x8 sounding to serve more devices more efficiently (up to 2x improvement over 4x4 sounding devices), Target Wakeup Time for up to 67% better power efficiency, and the latest security with WPA3. Snapdragon 855 also supports mmWave Wi-Fi, utilizing the Qualcomm 60 GHz Wi-Fi mobile platform. This 802.11ay-based platform takes Wi-Fi speeds up to 10 Gbps and brings wire-equivalent low latency. Snapdragon 855 also enhances its support for Qualcomm TrueWireless Stereo Plus technology to meet demands in the headset and hearables markets for wireless devices by optimizing for low latency between left and right earbuds as well as lowering the power consumption allowing longer listening time per battery charge.
Performance
Snapdragon 855 features the Qualcomm Kryo 485 CPU built on Arm Cortex Technology, offering up to a 45% performance improvement over Qualcomm's previous generation flagship platform (Snapdragon 845). The SoC packs 8 Kryo 485 CPUs. The SoC's One Prime core will run at up to 2.84 GHz. The three Performance cores clocked at up to 2.42GHz and four Efficiency cores clocked at up to 1.80GHz.
The new Qualcomm Adreno 640 GPU provides up to 20% faster graphics than the previous generation (Adreno 630 GPU) while continuing to lead the industry in performance per watt. Adreno graphics support Vulkan 1.1, high dynamic range (HDR), and physically based rendering (PBR).
AI
Snapdragon 855 features the 4th generation multi-core Qualcomm AI Engine, which offers a total capacity of more than 7 trillion operations per second (7 TOPs), and 3x the AI performance compared to the previous generation mobile platform.
The new Qualcomm Hexagon 690 Processor includes a newly designed Hexagon Tensor Accelerator (HTA) and four Hexagon Vector eXtensions (HVX) - a doubling of vector processing from Qualcomm's previous generation flagship, plus four scalar threads, all of which provide a blend of dedicated and programmable AI acceleration. Adreno GPU hardware enhancements that improve AI acceleration include 50% more arithmetic logic units, and new instructions to further accelerate AI performance have been added to the new Kryo 485 CPU. The 4th gen Qualcomm AI Engine software suite brings a number of enhancements to the Qualcomm Neural Processing SDK, Google's Android NN-API, and to both Hexagon NN and the Qualcomm Math Library. And a broader range of optimized network precisions and neural network classes are now available to support the surge of on-device AI voice, camera, gaming and XR user experiences, many of which will be featured on next-generation Snapdragon 855 devices. The roster of AI software collaborators taking advantage of 4th Gen Qualcomm AI Engine capabilities now includes AI Speech, AnyVision, iFlytek, Elevoc and Nalbi. In addition, Snapdragon 855 brings a more advanced on-device Voice Assistant using dedicated AI acceleration for echo cancellation and noise suppression.
Camera
The new Qualcomm Spectra 380 ISP integrates numerous hardware accelerated computer vision (CV) capabilities, enabling the first announced CV-ISP to provide computational photography and video capture features while at the same time offering up to 4x power savings. The CV-ISP includes hardware-based depth sensing which enables video capture, object classification, and object segmentation all in real-time in 4K HDR at 60fps. This means a user can capture a video and accurately replace selected objects or backgrounds in the scene in real-time all with 4K HDR resolution using over 1 billion shades of color. Even further, the new Qualcomm Spectra 380 ISP is the first announced ISP to support video recording using HDR10+, so the more than 1 billion shades of color can be captured. Finally, in order to efficiently store this amazing content, Snapdragon 855 adds hardware acceleration for HEIF file format encoding, reducing file sizes by 50% for efficiently saving and sending user generated content.
Gaming
Snapdragon 855 is the first platform to offer Qualcomm's new Snapdragon Elite Gaming Experience. This experience includes cinematic color grading in true HDR (>1 billion colors), filmic tone-mapping, demanding physically based rendering (PBR), and support for the Vulkan 1.1 graphics library. Qualcomm promised that even the most demanding games will run smoother with the Snapdragon 855, with custom algorithms designed to reduce dropped frames by >90%. Multiplayer gaming is improved by reducing latencies, and the Snapdragon 855 platform lowers latency for users choosing 5G, 11ay-based 60GHz Wi-Fi, or simply algorithmic enhancements to reduce latencies using existing 802.11 standards. Finally, the audio experience has been upgraded with the new Qualcomm aptX Adaptive audio codec and support for Qualcomm TrueWireless Stereo Plus.
Movies
The enhanced cinema experience will also enable HDR10+ playback – a commercial first on mobile. Users can also watch more movies on a single charge, as newly introduced hardware accelerated H.265 and VP9 decoding offers higher energy efficiency.
XR
Snapdragon 855 also enables volumetric virtual reality (VR) video experience at 8K resolutions.
The Snapdragon 855 is the first mobile platform to support the new Qualcomm 3D Sonic Sensor, the first commercial ultrasonic fingerprint solution supported under the display. Qualcomm claims that this is the only mobile solution that can accurately detect fingerprints through numerous contaminants. Furthermore, this technology enables sleek form factors while offers higher levels of security and accurac copmoared to alternatives.
The Snapdragon 855 Mobile Platform is currently sampling to Qualcomm's customers and is expected to begin shipping in commercial devices in 1H 2019.
Qualcomm Snapdragon 855 Mobile Platform features and specs:
Qualcomm Artificial Intelligence Engine

Qualcomm Hexagon 690 Processor
Qualcomm Adreno 640 GPU
Qualcomm Kryo 485 CPU

Connectivity

Snapdragon X24 LTE modem LTE Category 20
Snapdragon X50 5G modem (for 5G devices)
Qualcomm Wi-Fi 6-ready mobile platform: 802.11ax-ready, 802.11ac Wave 2, 802.11a/b/g/n.
Qualcomm 60 GHz Wi-Fi mobile platform: 802.11ay, 802.11ad
Bluetooth Version: 5.0
Bluetooth Speed: 2 Mbps
High accuracy location with dual-frequency GNSS

Qualcomm Spectra 380 Image Signal Processor

Dual 14-bit CV-ISPs; 22MP @30 fps concurrent dual cameras; 48MP @ 30 fps single camera
Hardware CV functions including object detection & tracking (Histogram of Oriented Gradients, Harris Corner Detection, Normalized Cross Correlation, Linear classification and optical flow) and stereo depth processing
Advanced HDR solution including improved zzHDR and 3-exposure Quad Color Filter Array (QCFA) HDR
4K60 HDR video capture (HDR10, HDR10+ and HLG) with Portrait Mode (bokeh), 10-bit color depth and Rec. 2020 color gamut
Hardware-based Multi-Frame Noise Reduction (MFNR) for snapshot and Motion Compensated Temporal noise Filtering (MCTF) for video

Hardware-based Electronic Image Stabilization (EIS) solution within camera subsystem
A new modular ISP design with more flexibility to tap in and out of the imaging pipeline both in the RAW and YUV pixel domains
High frame rate capture for slow motion video (720p @ 480fps)
HEIF photo capture, HEVC (H.265) video capture

Audio

Qualcomm Aqstic audio technology
Qualcomm aptX support, including classic aptX, aptX HD and aptX adaptive
Qualcomm TrueWireless Stereo Plus

Qualcomm Adreno Visual Subsystem

Adreno 640 GPU
Vulkan 1.1 API support
HDR gaming (10-bit color depth, rec 2020 color gamut)
Physically Based Rendering
API Support: OpenGL ES 3.2, OpenCL 2.0 FP, Vulkan 1.1
Maximum On-Device Display Support: Up to 4K HDR
Maximum External Display Support: Up to two 4K HDR displays
Hardware-accelerated H.265 and VP9 decoder
HDR Playback Codec support for HDR10+, HDR10, HLG and Dolby Vision
Volumetric VR video playback
8K 360 VR video playback

Qualcomm Kryo 485 CPU

One Prime core clock speed: Up to 2.84GHz
Three Performance cores clock speed: Up to 2.42GHz
Four Efficiency cores clock speed: Up to 1.80GHz

Architecture: 64-bit

Process: 7nm Process Technology
Qualcomm Hexagon 690 Processor

Secure Processing capability
Quad threaded Scalar Core
Four Qualcomm Hexagon Vector eXtensions (HVX)
Qualcomm Hexagon Tensor Accelerator
Qualcomm Hexagon Voice Assistant
Qualcomm All-Ways Aware technology

Security

Qualcomm Biometric Authentication Suite: Fingerprint, Qualcomm Iris Authentication, Voice, Face, Qualcomm Secure Processing Unit enabling mobile payments
Qualcomm 3D Sonic Sensor

Qualcomm Quick Charge 4+ Technology
Memory

Memory Speed: 2133MHz
Memory Type: 4x16bit, LPDDR4x