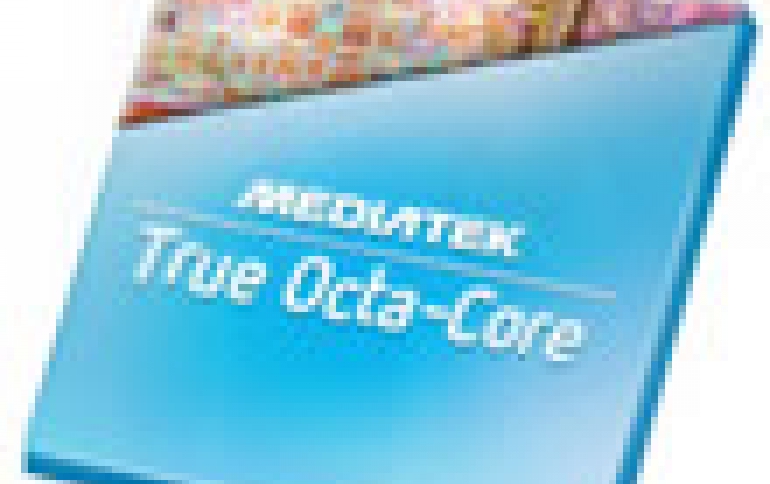 MediaTek to Release Its 'True' 8-core Chip In Q4
MediaTek plans to launch a new 8-core chip in Q4, which will be designed to run all all eight cores simultaneously. The chip has been designed to power Smartphones and tablets.
Other existing octo-core processors can only switch between using four cores at a time. For example, Samsung's Exynos 5410 is actually two quad-core chips packed together and was used in some versions of its Galaxy S4 smartphone. One set of quad-core chips is designed for high-performance tasks, while the other is made to handle less intensive processes. But only four of the cores can be active at one time.
MediaTek claims that its own octo-core chip can run each core independently, helping it to reduce excessive battery use while improving performance.
The chip will be also able to allocate individual browser tabs to CPU cores, delegate user inputs to individual cores and render 3D effects more smoothly, as well be efficient during video playback.