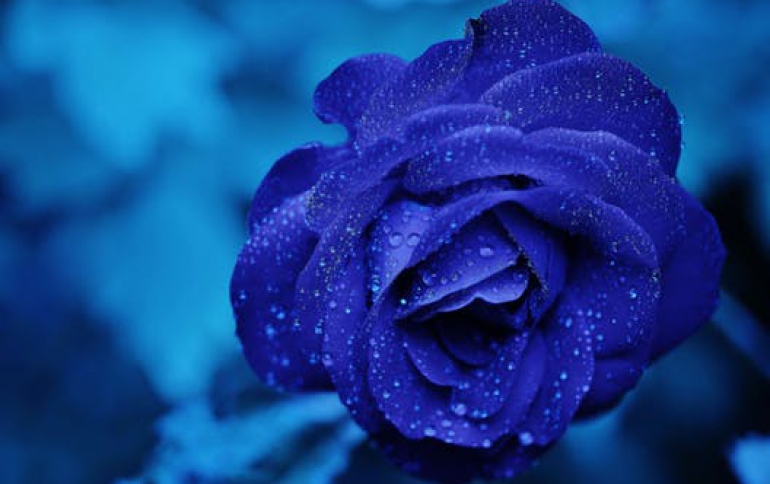 LSI Syncro Storage Solution Now Available For Small and Medium Businesses
LSI announced the channel and OEM availability of the Syncro CS solution - a cost-effective and easy to deploy storage solution for small and medium-sized businesses (SMB) and remote and branch offices.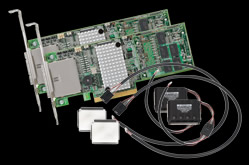 Operating on Microsoft Windows Server 2012, Syncro CS brings new benefits such as shared storage and storage controller failover into direct-attached storage (DAS) environments at a fraction of the cost and complexity of traditional high-availability solutions.
LSI Syncro CS is designed to reduce downtime for critical applications, making failover latency transparent to the application or user. Syncro CS brings the data protection, high performance, low cost and low complexity found in DAS solutions and adds the additional benefits of shared storage and high availability.
Built on LSI MegaRAID technology, Syncro CS solutions use two controller cards to allow system administrators to build a high-availability, shared DAS solution. Syncro CS supports two deployment models:
- Syncro CS 9286-8e: Provides shared storage clustering using two volume servers and an off-the-shelf JBOD. This affordable solution brings shared storage and controller failover to DAS environments.
-Syncro CS 9271-8i: Enables OEMs and system builders to use Syncro CS controllers to build cost-effective two-node Cluster-in-a-Box systems and deliver high availability in a single self-contained unit.
 
Syncro CS 9271-8i (LSI00392)
Syncro CS 9286-8e (LSI00356)
In The Box

Two (2) Syncro CS 9271-8i HA controllers with CacheVault (each includes CV power module, CV clip and remote cable).

Quick Install Guide
Two (2) LP Brackets
Installation and support CD

Two (2) Syncro CS 9286-8e HA controllers with CacheVault (each includes CV power module, CV clip and remote cable).

Quick Install Guide
Two (2) LP Brackets
Resource CD

Controller Physical Dimensions
MD2 Low Profile (6.6" x 2.536")
MD2 Low Profile (6.6" x 2.5")
Controller External Connectors
Two Mini-SAS SFF8087 internal connectors
Two Mini-SAS SFF8088 external connectors
Device Support

Up to 96 6G SAS and/or NL-SAS dual-ported HDDs and SSDs (w/SCSI-3 PR)
Up to 31 6G SAS enclosure/expander devices
Maximum of 120 dual-ported SAS devices in the HA storage domain. Please see on-line compatibility matrix on lsi.com.

Host Bus Type
x8 lane PCI Express®3.0 compliant
Data Transfer Rates
Up to 6Gb/s per port
I/O Processor/SAS Controller
LSISAS2208 Dual-Core RAID on Chip (ROC)
Cache Memory
1 GB 1333MHz DDRIII SDRAM
Cache Protection
MegaRAID CacheVault flash cache protection (included)
Key RAID Data Protection Features

RAID levels 0, 1, 5, and 6
RAID spans 10, 50 and
Auto resume after loss of system power during array
Single controller Multipathing (failover)
Single controller Load
Configurable stripe size up to
Fast initialization for quick array
Check Consistency for background data integrity
Patrol read for media scanning and repairing

64 virtual drive support per controller (64 total in HA domain)
Up to 64TB LUN support
DDF compliant Configuration on Disk (COD)
S.M.A.R.T support
Global and Dedicated Hot Spare Support
Automatic rebuild
Enclosure affinity
Enclosure management
SES (inband)

Key High Availability Features

Dual Active HA w/shared storage across 2 server nodes
Server Storage Cluster HA topology support
Write Back HA cache mirroring

Up to 64 virtual drives with Shared host access
Up to 64 virtual drives with Exclusive host access
Planned/Unplanned failover modes

 
SSD Optimization

MegaRAID CacheCade® Software uses SSDs in front of HDD volumes to create high-capacity, high-performance controller read cache pools
MegaRAID Fast Path Software designed to provide high-performance I/O acceleration for SSD arrays connected to 6Gb/s MegaRAID SAS controllers

Up to 32 SSDs (6G SAS) in a CacheCade Read SSD pool
Up to 64 CacheCade virtual drives (The total # of HDD VD + CacheCade VDs in the HA domain must not exceed 64)
Up to 512GB CacheCade Read volume capacity in the HA domain

Controller Operating Temperature
Maximum ambient: Controller Card with included CacheVault module: 55°C
Controller Operating Voltage
+3.3V, +12V
Controller MTBF (Calculated)
1,251,284 hours
Hardware Warranty
3 years, free technical support, advanced replacement option
Regulatory Certifications
EN55022, EN55024, EN60950, EN 61000-3-2, EN 61000-3-3; FCC Class A, Class B; UL1950; UL; CSA C22.2; VCCI; RRL for MIC; BSMI;C-tick; RoHS; WEEE
RAID & HA / Syncro Management
MegaRAID Management Suite™: MegaRAID Storage Manager™, MegaCLI (command-line interface), WebBIOS, SMI-S
OS Support
Microsoft® Windows® Server 2012 and Server 2008 R2