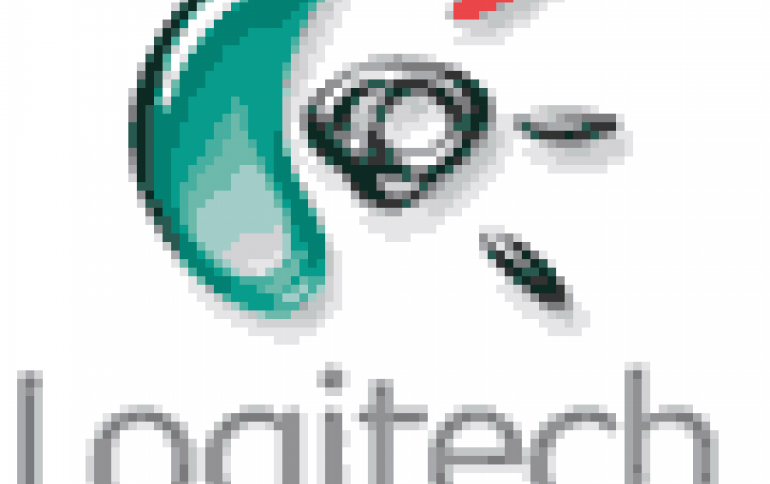 Logitech Announces New Mouse and Keyboard To G-Series Family
Today at the E3, Logitech announced that it has extended its award-winning family of G-series peripherals to offer high-performance gaming features to a broader range of gamers. The Logitech(R) G3 Laser Mouse offers Logitech's gaming-grade, extreme-performance mouse engine in a compact, ambidextrous design, and is priced more affordably than the company's higher-end Logitech(R) G5 and Logitech(R) G7 gaming mice. The Logitech(R) G11 keyboard is offered without the built-in display of the acclaimed Logitech(R) G15 keyboard, but with all the other gaming features, including 18 fully programmable keys that make it easy for gamers to replace complex button sequences with custom one-touch commands, and light-emitting diodes (LEDs) that provide backlighting for translucent characters on the keys.

"Just as athletes carefully choose their gear for competition, PC gamers seek tools with the right features and the right fit as they prepare for battle," said Ruben Mookerjee, Logitech's director of product marketing for interactive entertainment. "With these new G-series peripherals, we are providing gamers with a wider range of peripherals that offer a competitive edge. Our extreme-performance mice and keyboards have become the tools of choice for many gamers because victory in PC gaming is often determined by a reaction that's a millisecond quicker or a move that's a pixel more precise."

The Logitech G3 Laser Mouse

The Logitech G3 Laser Mouse executes even lightning-quick movements with extreme precision. As with the feature-rich Logitech G5 and G7 gaming mice, the Logitech G3 Laser Mouse engine delivers 2000 dpi laser precision, uses full-speed USB, processes 6.4 megapixels of images per second, and can accurately track 45 inches of movement per second.

The compact size of the Logitech G3 Laser Mouse allows gamers to use a fingertip grip, which many prefer to make quicker and bolder movements using their wrists. The mouse also includes the Logitech DryGrip surface, which helps gamers comfortably maintain a secure grip during marathon gaming sessions.

Without software installed, the button beneath the G3 mouse's scroll wheel allows people to increase or decrease the mouse resolution on the fly from 1600 dpi to 800 dpi. With software, the mouse's 2000 dpi maximum resolution can be adjusted to as low as 400 dpi, with a total of five settings available, allowing gamers to vary their resolution and balance their needs between maximum speed and optimum precision.

By using full-speed USB, the G3 mouse delivers 500 reports per second -- much faster than the 60 to 125 reports per second of traditional USB mice. This ability to transmit data more frequently is critical to ensure absolute precision with no lag. To reduce resistance and improve accuracy as it glides across a surface, the G3 mouse also features large polytetrafluoroethylene (PTFE) feet.

Logitech's G5 and G7 mice offer gamers additional features such as weight tuning and robust wireless technology, respectively.

The Logitech G11 Keyboard

Located on the left side of the Logitech G11 keyboard, the 18 G keys and three shift modes (M1, M2 and M3) allow gamers to create up to 54 custom commands per game; the G11 keyboard defaults to these game-specific settings when the title is launched. The keys can also be programmed as shortcuts for non-gaming functions in other popular software applications.

The keyboard also features a gaming mode switch, which, when turned on, disables the Windows(R) key so gamers won't get dropped out of a game if they accidentally press the key. A button on the keyboard turns the lighting on or off and offers two possible brightness levels, providing easy viewing in any lighting condition. The G11 keyboard includes two built-in full-speed USB ports, making it easy to plug in a mouse, a headset or other peripherals without filling up all the ports on the PC.

The flagship Logitech G15 keyboard includes an innovative backlighted display that can show vital in-game information, or data from other applications.

Pricing and Availability

The Logitech G3 Laser Mouse will be available in the U.S. and Europe beginning in August. In the U.S., the G3 will have a suggested retail price of $59.99. The Logitech G11 keyboard will be available in the U.S. and Europe beginning in July. In the U.S., the G11 will have a suggested retail price of $69.99.