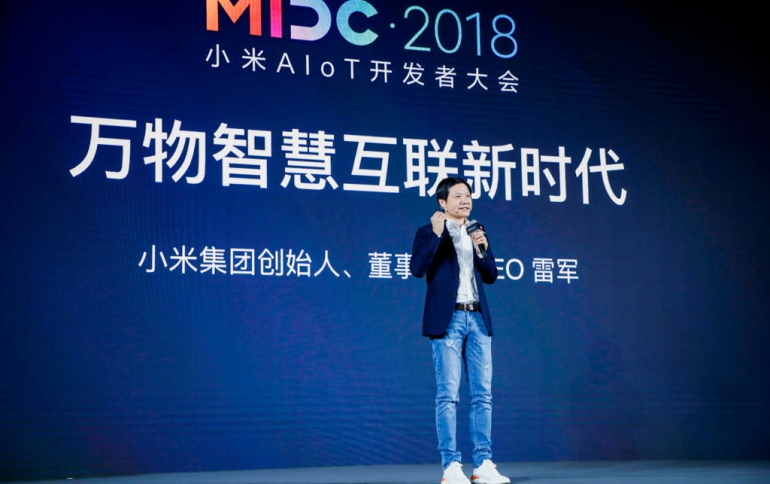 IKEA Partners With Xiaomi on Smart Connected Homes
Xiaomi today announced at its annual MIDC conference a strategic partnership with IKEA to connect IKEA's full range of smart lighting products to Xiaomi's IoT platform.
This marks the first time IKEA has partnered with a Chinese technology company. The first IKEA smart products will launch in China this December.
Xiaomi IoT platform has connected more than 132 million smart devices and has more than 20 million daily active devices in more than 200 countries and regions around the world, according to data released at the conference by Lei Jun, Founder, Chairman and CEO of Xiaomi. He also said that the Xiaomi Xiao Ai voice assistant has cumulatively been activated on about 100 million devices, with monthly active users exceeding 34 million and cumulative wake-up times exceeding 8 billion.
Starting in China in December, IKEA's full range of smart lighting products will be connected to Xiaomi IoT platform and can be controlled via Xiaomi products, including Xiao Ai voice assistant and the Mi Home app. The lights can also be paired to other Xiaomi IoT smart devices such as sensors and electrical appliances for smart scene management. The smart lighting products will be connected to Mi Control Hub through the ZigBee protocol.
In addition to IKEA, Xiaomi also announced a cooperation with Ji Hotel, CHJ Automotive and Ikongjian, an interior decoration company. These partnerships involve a full range of Xiaomi smart IoT devices that can be applied to different scenarios.
The Xiaomi IoT Developer Program was first launched last year, giving third-party developers access to the Mi Home platform for controlling smart home scenarios with cloud + AI + big data capabilities.
In the past year, over 1,000 third-party products have been incorporated to the Xiaomi IoT platform, which has accumulated over 1,000 enterprise developers and more than 7,000 individual developers, allowing Xiao Ai voice assistant to perform over 1,300 types of tasks.
Xiaomi also announced at the conference that it will invest RMB 100 million to build the "Xiaomi AIoT Developer Fund", which will be used to support AI developers, hardware equipment manufacturers and AI technology companies.
Xiaomi also released Mi Smart Door Lock, which adopts integrated 3D live fingerprint recognition. It also supports six unlocking means including password, NFC and Bluetooth.
Xiaomi CEO Lei Jun also said that this company hopes to announce a 5G-compatible smartphone next March or April.
Huawei Technologies is also planning to roll out a 5G phone in June and ZTE aiming to do so between July and September.