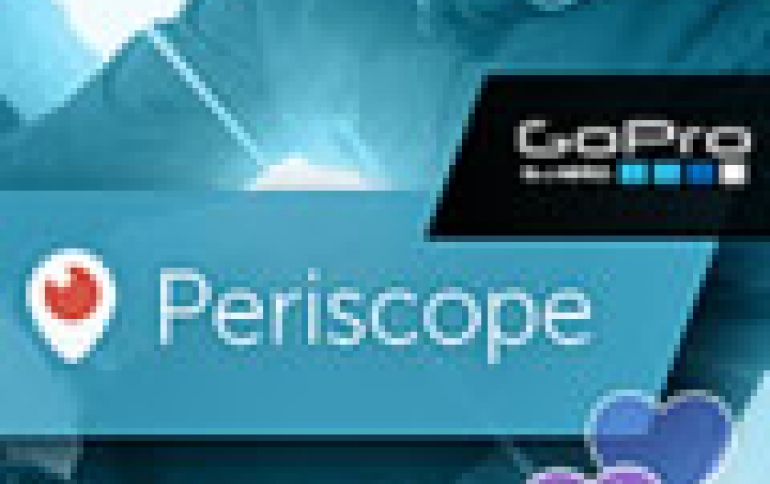 GoPro Goes Live with Periscope Support
Beginning today, Periscope users can broadcast live directly from their GoPro HERO4 camera.
This integration allows the Periscope users to toggle between broadcasting from their iPhone's camera to their GoPro directly from the phone screen with a touch of a button.
The process would be simple. though we haven't tested it out directly yet. If you have the Periscope app installed on your iOS device, the app will automatically recognize the compatible GoPro as soon as it's connected with your phone or tablet, and then give you the option to broadcast.
Much like a production switchboard, you can use your Periscope interface to flip between the two different camera angles, so even if your broadcast is lacking that heart-pounding action only GoPro can capture, you can still set up a two-camera shot for more dynamic story telling in real time. And GoPro will still record locally on the micro SD card even while broadcasting through Periscope.
Live broadcasts from GoPro can now be shared directly to Twitter's home timeline.
Broadcast functionality is currently only available on iOS (iPhone 5s, 6 and 6+ with iOS 8.2), but users will be able to view GoPro broadcasts from any platform. The GoPro-compatibility is rolling out to the Periscope app on iOS by way of an app update starting Tuesday.