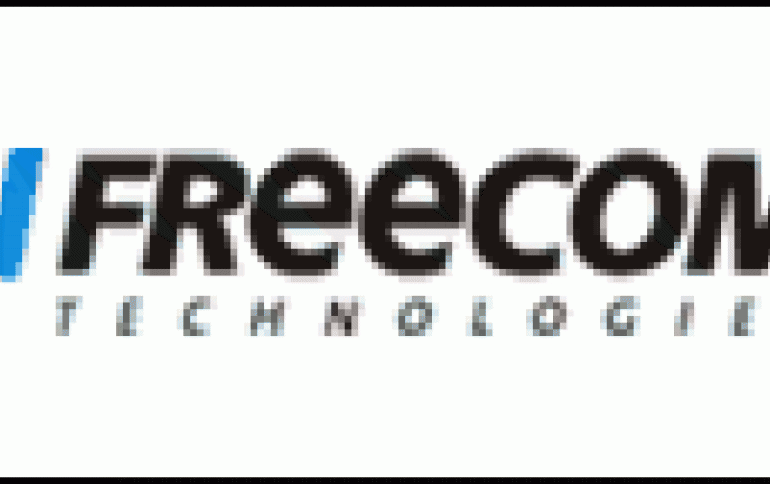 Freecom extends AIT line-up with new Sony tape formats
Freecom Technologies today announced the expansion of its AIT (Advanced Intelligent Tape) line-up, and became one of the first OEMs to bring Sony developed AIT-E, AIT-1 Turbo and AIT-4 drives to the market under its own brand. Sony recently launched the 20GB AIT-E format to offer entry level customers an access point to its future proof tape back-up technology. At the same time it announced its AIT-1 Turbo format, which boosted the capacity and performance of its already popular AIT-1 technology, and started the first shipments of its new SuperDrive class 200GB AIT-4 drives.

Dirk Severin, European Sales & Product Marketing Manager for Professional Storage at Freecom Technologies commented, "The latest additions to the AIT range means that the technology now covers a wide range of backup capacities and speeds with a single, scalable tape storage platform. AIT-E drives can be offered at an even lower price than pure entry-level format drives based on 4mm DAT or low-end linear formats. As a result, our customers now have an access point to a proven technology that extends to 200GB. With further generations in the pipeline, this capacity range will continue to grow with customer requirements."

Mark Lufkin, General Manager of Sales & Marketing for IT Peripherals within Sony Europe's Storage Solutions division commented, "Freecom is amongst the first OEMs in the world to evaluate samples based on our new AIT formats. As one of the most dynamic storage vendors in the European market, its buy-in of AIT further promotes the technology as a trusted format that delivers the results. We are delighted that it has chosen to add our latest models to its line-up of professional storage solutions at the earliest opportunity."

Information on AIT

AIT technology reflects Sony's 50 years of innovation and technical excellence in meeting customers' needs through magnetic recording solutions. AIT drives and media are characterised by 8mm media, a compact 3.5-inch drive form-factor and helical-scan recording, with Advanced Metal Evaporated (AME) media available with a unique Remote-Memory-In-Cassette (R-MIC) chip. AIT products are currently available in 5 generations, with uncompressed storage capacities ranging from 20GB (AIT-E) to 200GB (AIT-4). Currently the roadmap extends to a further two AIT generations, with the aim of doubling capacity and performance from generation to generation.