6. Conclusion
The EnGenius ECW230S Access Point comes as an "upgrade" to the already released ECW230 series, since it has exactly the same features/Wi-Fi performance but comes with additional "security" features that are powered via another chipset onboard. The device has all the goodies that the EnGenius Cloud has, giving IT departments additional options to secure their Wi-Fi network from other Wi-Fi & BluetTooth attacks..
The build quality of the device is top, we have no complains here. The device's dimensions are slight smaller than the ECW230 but again the design is the same. The ECW230S has many frequent firmware update, like all the EnGenius products and via either the Cloud-To-Go App or via EnGenius Cloud, users can set their preferences and program the firmware updates or other important functions.
The device is power via PoE (and optional via DC 12V). The retail package is very simple and includes only the mount brackets, nothing else. As with all EnGenius products it comes with one year of EnGenius Cloud PRO license. The main attraction of the product, the Security features are well organized/placed at the Web control panel and IT administrators will setup and set rules for incoming attacks to further secure the Wi-Fi network for a 24/7 wireless security monitoring. The special chipset that is being used, can also track Bluetooth BLE devices for further audit and actions.
Performance wise, we didn't detected any serious differences from the already tested ECW230v3 AP. its Wi-Fi performance should be perfect even up to 127 Devices connected at the same time, the included quad-core Qualcomm ARM Cortex A53s CPU clocked at 2.0GHz will take care of them.
Concluding this review, the EnGenius ECW230S is a perfect choice for serious users or IT departments who want to take Wi-Fi security to the next level and want to get into EnGenius ecosystem. The product is armed with tons of features and we have no complains from it. The retail price of almost ~$700 and the annual price of $50 for the Pro license should be taken in mind before buying this device.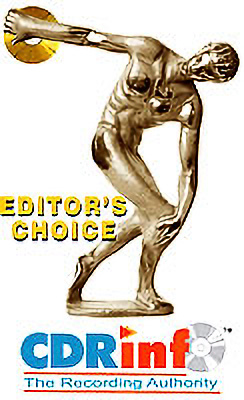 Positives
+ Includes quad-core Qualcomm ARM Cortex A53s CPU clocked at 2.0GHz + special chipset for the extra Security functions
+ Solid product with many "online" features
+ Supports up to 6GHz (802.11ax) Wi-Fi protocol and up to 127 different simultaneously clients
+ Installation procedure is simple due to the "Cloud-To-Go" app
+ The device has an included bottom metal heatsink that helps the device perform best
+ Good temperatures ensure 24/7 operation
+ EnGenius firmware support is excellent with many updates
+ EnGenius Cloud offers easy remote access/monitor/setup for all EnGenius products
+ EnGenius Cloud Pro license is offered for one year as FREE
+ EnGenius Cloud can be tested for FREE before buy any EnGenius product
+ Security functions are well organized and easy to understand from IT administrators
+ Device can scan for Bluetooth 5.0 BLE devices
Neutral
- EnGenius Cloud Pro Licenses do cost extra $50 per device / per year (optional features)
- The ECW230S costs $100 more than the ECW230v3 due to advanced security features
Negatives
- For that price range, we would like to have at least three years of warranty
- DC 12V power adapter could be included at the retail package as well as a Network cable