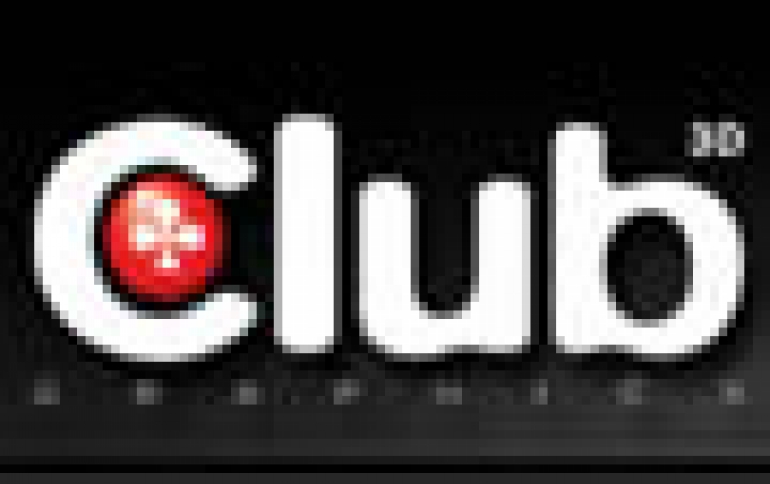 Club 3D X1800XT 512MB
The Club 3D X1800XT is the latest and highest performing product in the new range of X1000 Series VGA chipsets from ATI. Club 3D has mounted a fast 512mb of GDDR3 memory on board and as usually the Club 3D x1800XT 512mb has full I/O including VIVO, HDTV, Dual DVI, and is also CrossFire ready.

Core and Memory speed will not fail to impress with a 625mhz Core and 1500mhz memory the Club 3D X1800XT is currently the fastest VGA card available to buy.

With Avivo, SM3.0 support and H.264 hardware acceleration, the Club 3D X1800XT will make images look sharper with 10bit colour technology. In addition, it has all the needed input/outputs for whatever application a user can choose.

The Club 3D X1800XT is currently available across Europe.