CES 2018: New Lenovo Miix 630 2-in-1 Detachable, ThinkPad X1 Series and Lenovo Smart Display With Google Assistant
This CES 2018, Lenovo is teaming up with Qualcomm and Microsoft to bring the new Miix 630 2-in-1 deatchable, announces the new ThinkPad X1 family and the Lenovo Smart Display with the Google Assistant built in.
Lenovo Miix 630
Lenovo's latest Windows 10 S 2-in-1 detachable is a laptop with the always on, always connected mobility of a smartphone, featuring integrated 4G LTE connectivity.
The Miix 630 is powered by Qualcomm's Snapdragon 835 Mobile PC Platform on the Windows 10 S operating system. It has a full-sized backlit keyboard with precision touchpad and it is also equipped it with a Lenovo digital pen with 1,024 levels of sensitivity.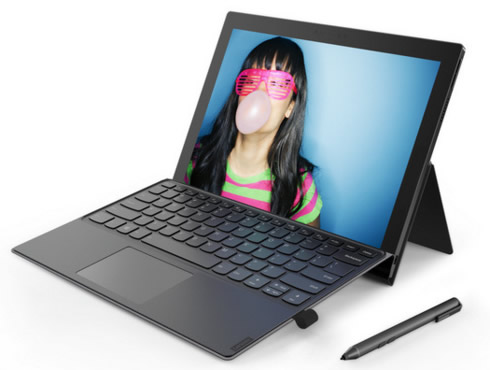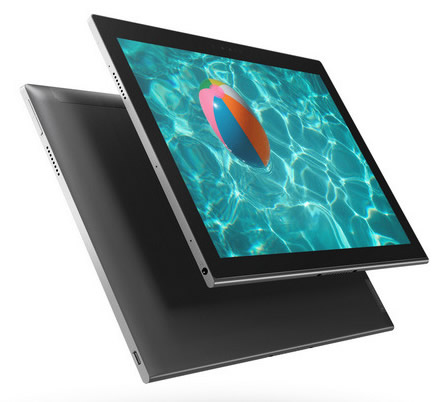 Even with its keyboard, the Miix 630 is 15.6mm (0.6 in) and light weighing just 1.33kg (2.93 lbs). The Miix 630 offers long battery life of up to 20 hours of local video playback. Standby mode lets you stay connected with up-to-the-minute emails, notifications, message syncing and Skype calls in standby mode - all without draining your battery.
The Miix 630 2-in-1 detachable has a 12.3-inch WUXGA+ touchscreen tablet, and its price starts at $799.99, when it will be available in the 2nd quarter of 2018.

Lenovo's Latest ThinkPad X1 Series
The ThinkPad X1 family includes ultra-thin products for professional users: The new X1 Tablet, X1 Carbon, and X1 Yoga all boast premium designs packed with technologies such as Dolby Vision HDR1.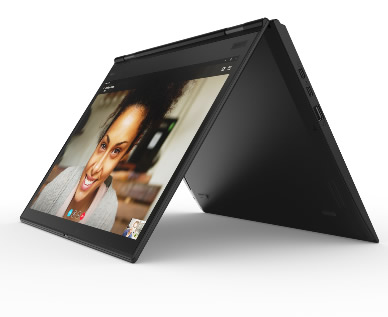 Highlights of the new line-up include:
X1 Carbon and X1 Yoga PCs will support Dolby Vision high dynamic range (HDR) imaging.
New 13-inch form factor for X1 Tablet with a 3K display that is compatible with HDR
ThinkShutter physical webcam cover for camera security confidence
Omnipresent Type C charging for cross-platform compatibility
Universal Docking solutions for compatibility and key-lock security
New Far-Field microphones deliver voice capability including hands free Amazon Alexa
Bloatware free Lenovo "Crystal" Windows 10 software preloads
Near borderless bezels for new 4K UHD ThinkVision X1 Monitor
ThinkPad X1 Tablet Highlights:
Powered by Intel 8th Gen Intel Core processors and full-function ThinkPad keyboard
New 13-inch HDR Ready 3K display and Lenovo Pen Pro
Mil-Spec testing and security with IR Camera and Fingerprint Reader in combination with Windows Hello
ThinkPad X1 Carbon and X1 Yoga Highlights:
Support Dolby Vision HDR and a display supporting up to 500 NITS peak brightness
The new 360o Far-Field Communication microphones support Wake on Voice function and hands-free Amazon Alexa
Replace camera-covering sticky notes with ThinkShutter Camera Privacy physical webcam cover
Glance eye tracking with IR camera
X1 Carbon remains the world lightest 14-inch commercial laptop with a virtually unbreakable chassis built using advanced carbon fiber composite
X1 Yoga has an integrated pen and Global LTE-A capability
Crystal Image
Crystal Image is an enhanced, minimal-profile software preload based on the Microsoft Signature image. ThinkPad Crystal Image streamlines and reduces the number of preloaded Apps, lays the foundation to support the future of customer deployment and imaging via Microsoft AutoPilot.
Pricing and Availability:
ThinkPad X1 Carbon 6th Gen will be available from January 2018, starting at $1,709 (USD)
ThinkPad X1 Yoga 3rd Gen will be available from January 2018, starting at $1,889
ThinkPad X1 Tablet 3rd Gen will be available from March 2018, starting at $1,599
ThinkVision X1 monitor will be available from January 2018, starting price coming soon

New Lenovo Smart Display with the Google Assistant Built In
Lenovo and Google are teaming up to introduce the Lenovo Smart Display: Google Assistant built into a full HD touchscreen display and wrapped in a minimalist design.
With the Lenovo Smart Display, the Google Assistant can help you kickstart your morning and get the latest weather, traffic and meeting schedules or you can relax in the evening by video calling friends with Google Duo, watching YouTube videos, enjoying tunes or managing your connected devices - all with just your voice and a quick glance at the display.
Powered by the newly announced Qualcomm Home Hub Platform based on the Qualcomm SDA 624 SoC which features integrated CPU, GPU and DSP as well as Wi-Fi and Bluetooth connectivity, the Lenovo Smart Display can also give you a hand at home after a long day's work. Picture Dad in the kitchen making a new dish for a dinner party. Hands coated in marinade and dinner guests arriving soon, he asks the Google Assistant on his Lenovo Smart Display to show a YouTube video tutorial of the recipe. Just like that, a celebrity chef appears - in Full HD video along with a 10-watt full-range speaker - to help guide Dad through the cooking step by step.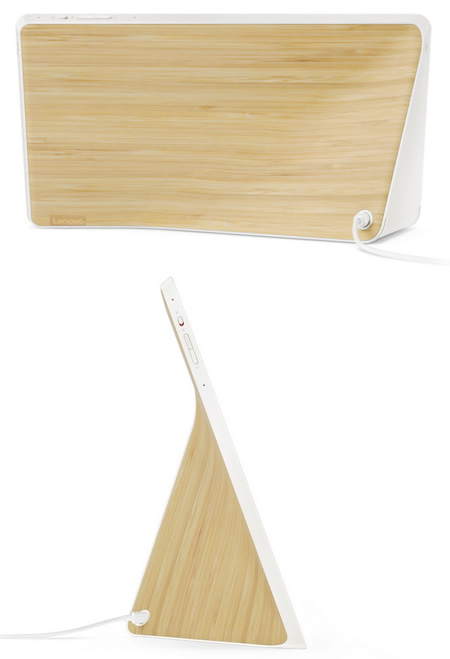 Available in both 8-inch and 10-inch models, the Lenovo Smart Display rotates from portrait to landscape mode so the whole family can fit into the frame to talk with Grandma using Google Duo, available on Android and iOS phones.
Available in a soft Grey or natural Bamboo color, it matches most wooden, glass or granite tabletops.
The 10-inch Lenovo Smart Display starts at $249.99 and the 8-inch model starts at $199.949, both expected to be available early this summer.