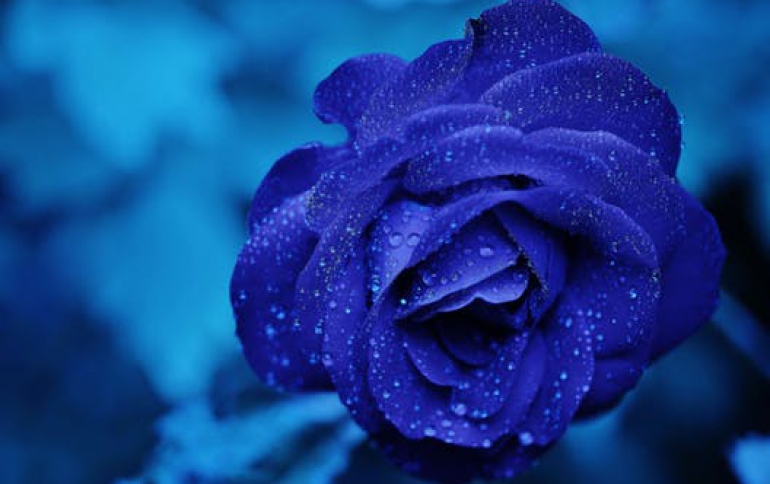 CES 2012: Samsung's Smart Blu-Ray Line
Samsung announced a new "Disc to Digital" feature on its 2012 Blu-ray Players that helps users turn their personal DVD collection into digital content and share it on multiple devices. With the Disc to Digital feature, users with a library of DVDs can now register their ownership of movies to access these same movies on a variety of devices virtually anytime and anywhere. Users also have the option to purchase Blu-ray quality versions of the movies.
All new models including the flagship BD-ES6000 3D Blu-ray player and the BD-E6500are designed as symmetric products with a centralized slot-in mechanism and convenient centralized controls. The line-up?s lack of mechanical parts also makes for a smoother and quieter loading experience, with a boot time of less than one second.
Users also have an easy way to upgrade their current TVs with the latest services and content options through Samsung's Blu-ray players. The premium 3D Blu-ray line-up provides access to Samsung Smart Hub for searching and exploring Samsung Apps. New in 2012, Samsung Blu-ray players will offer a full web browser and the ability to experience rich content. They also have built-in WiFi.
Sharing content across devices is made even easier with the new DLNA-certified Blu-ray line. In addition, 2012 Blu-ray players will be supported by WiFi Direct, which allows WiFi devices to be connected directly and easily without a wireless access point.
Regardless of the source material's original resolution, the 2012 3D Blu-ray line's video processor can upconvert DVDs, older non-HD content and even low-resolution streaming video to Full HD 1080p. It also supports an array of audio formats including Dolby Digital Plus / TrueHD and DTS-HD Bitstream Outputs.
Only slightly larger than a Blu-ray disc, the Samsung BD-ES6000 3D Blu-ray player packs the latest video technologies and connectivity features into a compact form factor. The player sports a cubic form factor and features a stylish multi-layered pattern design on the top of its cabinet. The player is also designed to support a 2-channel system for additional space-saving benefit.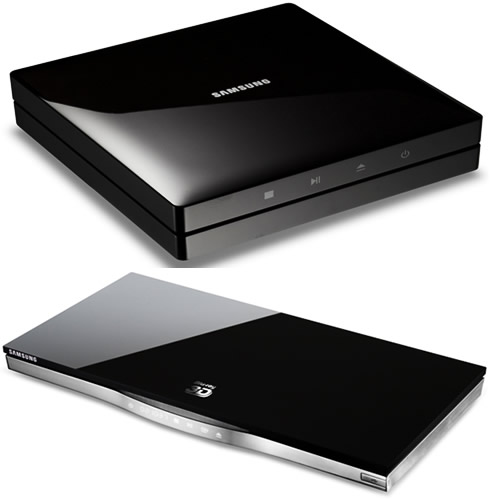 The slim Samsung BD-E6500 3D Blu-ray player delivers 2D and 3D content playback. With 2 HDMI inputs, it streamlines connections to the TV by allowing more than one component, such as a set-top box and game console, to be hooked up to BD-E6500 and connected to the TV via only one HDMI output. The player also features a two-tone design and a piano-black finish.
Samsung is also introducing a new remote control app that can be downloaded onto an Android or Apple smartphone. Previously only available for Samsung TVs, the 2012 remote control app enhances how users control and search for content on their Blu-ray players. The app's MovieNote feature also offers instant access to detailed information on movies they are currently watching, including plot synopsis, actor and director biography information.
When the smartphone is connected to the same home network as a Samsung Blu-ray player, users can control their Blu-ray player with ease and use the QWERTY keyboard on their devices for easy information input.
Samsung's Family Box service, a suite of cloud-supported life management services, can be accessed and managed from multiple screens - including smartphones, PCs and TVs - through the Family Cloud Server.