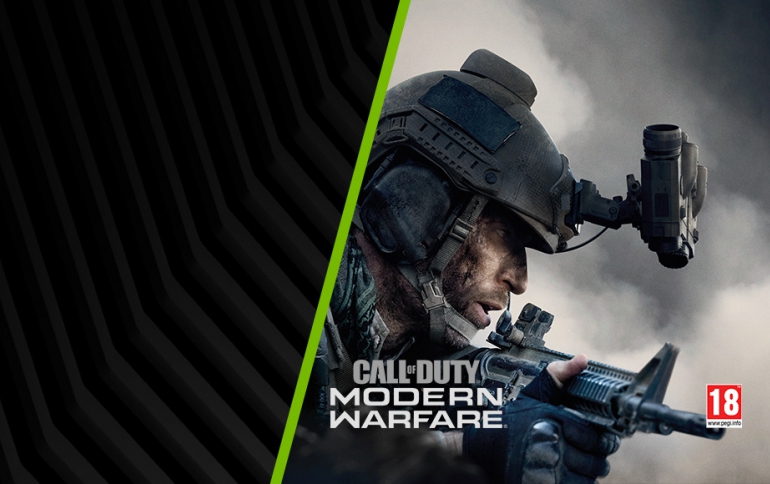 Buy Geforce RTX, Get Call of Duty: Modern Warfare
For a limited time, you can get Call of Duty: Modern Warfare with a purchase of a qualifying Nvidia GeForce RTX 20 Series graphics card, gaming desktop, or gaming laptop.
The game will be bundled with all GeForce RTX 20-series graphics cards from now through November 18. Any desktops or laptops equipped with Nvidia's RTX hardware are also eligible for the deal.
https://www.nvidia.com/en-eu/geforce/campaigns/call-of-duty-modern-warfare-bundle/?nvid=nv-int-gfhm-44222#cid=internal_en-eu_GFHOME_Call_Of_Duty_Bundle
Modern Warfare will include the futuristic lighting technology when it launches on October 25, Nvidia says. The game will also support Nvidia's Adaptive Shading technology, which can increase performance by dynamically reduce the rendering resolution of less strenuous parts of the image.
Call of Duty: Modern Warfare is holding a beta test for preorders on Battle.net starting September 19, which will open up to all comers on Sept. 21 through 23.
Nvidia warns that "bundle codes cannot be granted for non-participating purposes." In addition, the company's more affordable GeForce GTX 1660 and 1660 Ti aren't eligible for the deal.