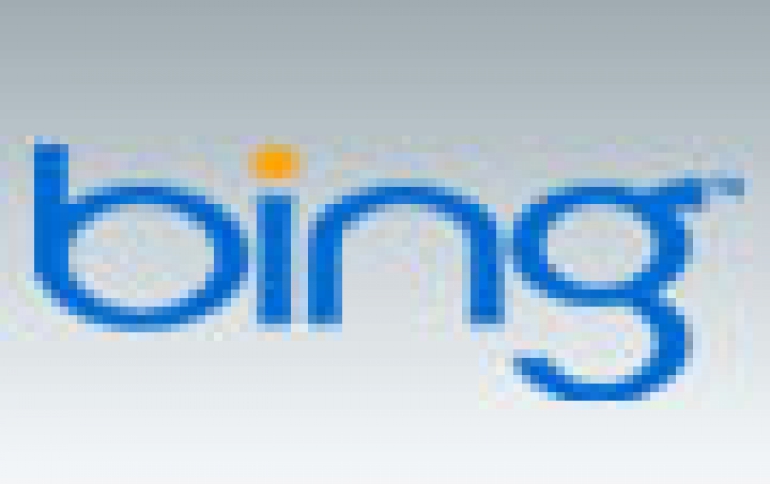 Bing Gets More Social with Facebook
Microsoft began rolling out a new feature Wednesday that can show what someone's Facebook friends "like" on the Bing's search results page. Bing will bring in information from users' Facebook friends and people who share networks with them, and we will show them what their friends have liked (using Facebook's public like platform) as they navigate through search results in Bing.
Traditionally, search engines rely on a large number of clues to help them determine what users are looking for. These clues are called "signals." Search was built on a concept of these signals that told engines what was probabilistically the most likely piece of information users wanted based on the words they entered.
This has worked pretty well over the years and helped search improve a lot - early signals like meta tags to give the engines hints on page content and reverse IP to provide more locally relevant results, which has evolved to the mobile phone with the addition of geo-location data. Eventually the industry developed more complex signals like anchor text and popularity models to try and bring a human element into the mix.
Bing believes that the real world isn't defined purely by how information is connected; it's also defined by the connections between people. But the signals that engines have come to rely on to help user find what they're looking for are not really representative of those human connections and the role they play in making decisions in real life.
So Bing is now make users' friend's opinions visible to them in a simple way when they're searching.
Bing's new "social" signal is based on something more than just pattern recognition or keyword matching. This new signal will allow Bing to do a better and more comprehensive job predicting what resources and content are most relevant to users because, in addition to all the other signals Bing use, other people users trust have found them interesting.
So in the coming weeks, if you use Bing to search for a topic in the news, articles that friends have shared on Facebook might appear, along with their names and Facebook profile photos. Restaurants and movies that friends have "liked" could help you decide what to do on your next date.
Microsoft also added Facebook profile results to people searches. In the past, a search for an old friend from elementary school who shares a name with a celebrity would leave Web surfers swimming in search results for the celebrity. Now, if that friend is part of your extended Facebook network, a link to his or her Facebook profile might pop up at the top of search results.
For more information on the new features, check out
Bing's Learn More Page
.
According to comScore's monthly qSearch analysis of the U.S. search marketplace, Google Sites led the explicit core search market in September with 66.1 percent of searches conducted, an increase of 0.7 share points from August 2010.
Google Sites led the U.S. explicit core search market in September with 66.1 percent market share, followed by Yahoo! Sites with 16.7 percent and Microsoft sites with 11.2 percent. Ask Network captured 3.7 percent of explicit core searches, followed by AOL LLC Network with 2.3 percent.