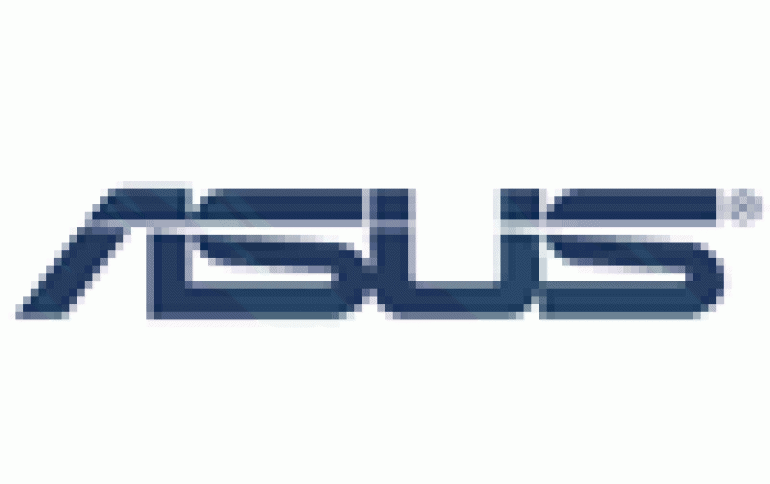 Asus at Computex 2007
Asus showcases new designs for Digital Home, Gaming, Notebook and Commercial solutions at Computex 2007. The following products are but some of the highlights that will be on show at this year's exhibition.

Computing with Flexibility – ASUS C90
ASUS has launched the the tailor-made ASUS C90 notebook, to satisfy enthusiasts who want the power of a desktop, but retain the mobility of a notebook.

The new notebook series accommodates complete customization with the ability to change key components as they need, empowering power users and other enthusiasts with high processing performance suitable for gaming and multimedia functions.

Gaming Solutions – ASUS ROG Blitz Extreme
The new ASUS ROG Blitz Extreme motherboard includes several exclusive features that excel in gaming performance. Combining the Fusion Block System, Crosslinx technology, 2-Phase DDR and Voltminder LEDs, Asus promises better performance at higher memory frequencies.

Gaming with Extreme Cooling - AquaTank 2
The ASUS AquaTank 2 is a new generation graphics card water cooler for extreme gamers, providing cooling for the high-performance ASUS EAH2900XT with minimum noise.

SL1200 – 4-Port Broadband VPN Router with Multi-functional Features
The SL1200 VPN Security Router is an easy to install connection that possesses multiple features, indlucing an Enterprise-grade Firewall, NAT router and VPN (up to 50 Tunnels). Supporting Virtual DMZ, Intrusion Detection and Protection, Stateful Packet Inspection Firewall and URL filtering, the SL1200 allows small and medium enterprises to be protected against DoS (Denial of Service) attacks, trojans and viruses. Line-speed routing through 4 LAN ports and the integrated DHCP Server also allow up to 254 users to access the Internet simultaneously at high speeds.

Power Digital Home Solution - DAV Center A33
The ASUS DAV center A33 integrates a Hi-Fi 5-channel HD Audio amplifier with a HDMI-in/out interface, Dolby and DTS audio decoders. The compatibility with various HD formats and current A/V devices offers refined 3D surround sounds and High Definition visuals of up to 720P / 1080i resolutions. The DAV Center A33 is also able to support wireless 802.11n for faster transmission of HD content; while Bluetooth support facilitates multimedia and data streaming between the A33 and other devices like notebook and handhelds.

For more details regarding these highlighted products,visit Asus at Hall 2, Stand F185 – F232 from June 5th – 9th, 2007.