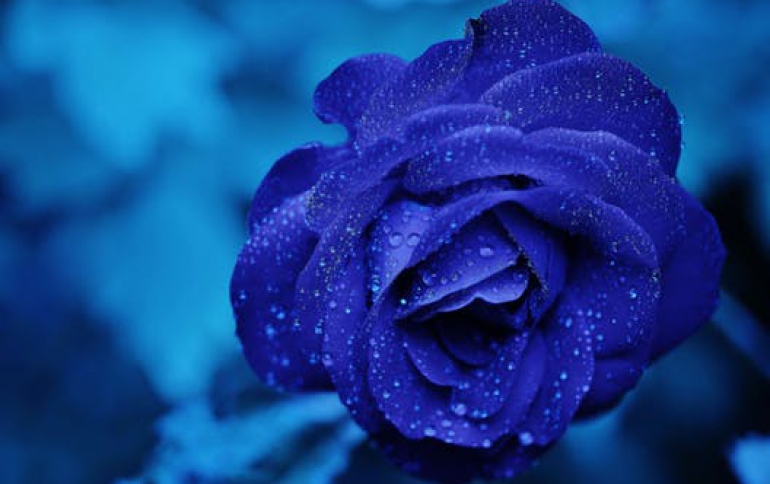 Asus at CES
Ranging from mini desktop PCs, wide-screened LCD monitors to compact personal navigation devices and new laptops, ASUS brings new design and engineering to consumers.

The ASUS Nova P22 is designed for space-conscious users who demand quiet operations. The Nova requires only 122 cubic inches of space and incorporates an Intel Core 2 Duo processor that is cooled passively and actively by a heat dissipation module, heat pipes and fans. Supporting the 802.11n wireless standard, the Nova?s high 300 Mbps transmission rate allows users to download a 30-minute HD video in just 44 seconds. Completing the ensemble, a pair of built-in speakers housed at the front of the Nova offers high quality audio output. For home theater configurations, the Nova also supports 5.1 speaker configurations with Dolby Digital Live or DTS connect technology. Additionally, the Nova accommodates a slot-loading drive . The device will be available through ASUS authorized dealers in North America in late January at an introductory MSRP of $799 USD.
The upcoming MK241H combines native HDMI support for HD content, a built-in webcam, an integrated microphone and speakers. The exclusive ASUS Color-Rich Technology enhances visual quality by bringing out 30% more colors. The introductory MSRP will be $539 USD.
The new R700 PND is the first PND to introduce a 3D navigation engine that integrates real-time traffic information to give users the fastest traveling routes. At just 1.3cm thin and showcasing a 4.3" touch screen display, the R700 is also capable of verbalizing incoming text messages, dialing calls for the user via its Bluetooth connection, playing MP3 music and videos, and displaying photos. Additionally, the R700 comes with a safety feature in the form of a smart light sensor that adjusts the panel back light according to the brightness of its surroundings. The introductory MSRP will be $399, and it will be available in North America in mid-January.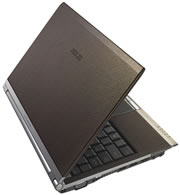 Asus also showcased the ASUS U2E, a 11-inch 2lb all-in-one notebook featuring a 32GB solid state drive (SSD).
The stylish U2 features a screen and keyboard designed to join seamlessly at the polished plated hinge ? reminiscent of a cufflink. The high-resolution webcam module is one of the smallest lenses available, and is integrated seamlessly into the U2?s LCD panel. For hands-free access, the webcam is complemented with the exclusive ASUS SmartLogon software that intelligently recognizes its rightful owner and grants access to the computer accordingly after a positive facial scan.
For computer entusiasts, Asus offer the G70 notebook, featuring powerful dual-graphics based on the NVIDIA SLI technology, as well as the support of dual hard drives and 8GB of system memory.
Armed with a 17" diagonal widescreen display with a native resolution of 1920x1200 and a pair of powerful NVIDIA GeForce 8700M GT graphics processing units (GPUs) with 1GB of dedicated memory, the ASUS G70 is able to maximize entertainment.
The G70 also comes preloaded with an array of multimedia features including a pair of built-in Altec Lansing stereo speakers, a subwoofer, an embedded TV tuner, a remote control, and an integrated webcam. In addition, the G70 sports a DVD super multi drive to allow users to take high definition theater experiences on the go using the integrated HDMI connection.
Visit ASUS at the Las Vegas Convention Center, South Hall 4, #35162.