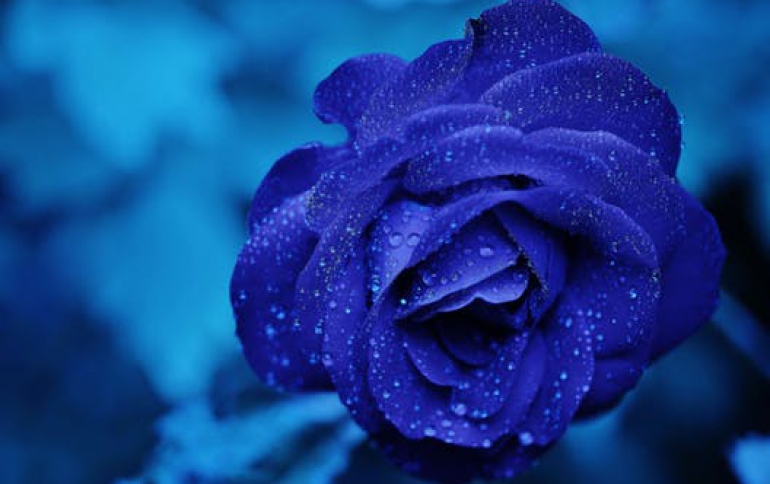 Asaca Debuts World's First Blue Laser Optical Storage Library Utilizing Cartridge-Free Media
Asaca Corporation today introduced the world's first blue laser optical storage library incorporating bare media. This latest addition to Asaca's family of TeraCart optical libraries, the TeraCart PD is based on a new Professional Disc for DATA technology from Sony Electronics utilizing cartridge-free media for capacities ranging from 2TB to over 33TB in a single library and still requiring no more than a four foot square of floor space.

Combined with the new blue laser technology, these new libraries offer more than four times the capacity of red laser optical libraries and provide up to 11MB/second read and 9MB/second write transfer speeds, making the TeraCart PD an ideal solution for high-performance applications including document and medical imaging, email archiving, enterprise content management, multimedia projects, graphic design, and audio/video editing and authoring. A flexible, standards-based solution, these new libraries can be easily integrated as an integral part of organizations' overall solution to gain compliance with government regulations including Sarbanes-Oxley, SEC and HIPAA.

"Sony's ProDATA technology is designed to meet the existing and emerging capacity and performance requirements that the market demands, as well as economically address today's regulatory requirements and data retention policies," said Rick Thong, Marketing Manager for storage solutions at Sony Electronics' Component Solutions Business Division. "The combination of Sony's ProDATA technology into Asaca's world class family of libraries provides the customer with an excellent choice for storing their most valuable digital assets."

Available with SAN and NAS support, the modular library offers the flexibility to start with a single cabinet and expand to as many as eight libraries for capacities reaching Petabytes. Using pass-through and infrared communications, the libraries can be easily managed as a single physical unit.

"This new technology creates capacities never seen in the optical industry before," said Chuck Larabie, Vice President of Sales and Marketing for Asaca/ShibaSoku Corporation. "It's simply amazing how much lower the TCO is compared to other blue laser technologies. Sony's new blue laser bare media provide 23.3GB of storage on a single disc, meaning we are increasing the storage capacity of our libraries nearly 3X compared to our existing DVD-RAM offering without adding a single inch to our floor space requirements."

"New blue laser based optical storage formats, such as ProDATA, allow optical automation vendors to drastically increase the capacity of their products and lower the cost per GB," said Wolfgang Schlichting, Research Director, Removable Storage at IDC. "Using bare ProDATA media allows jukebox manufacturers to easily convert existing products and maintain a high volumetric density," he added.

A superior option to tape libraries, a single bare media Professional Disc for DATA disk can hold up to 23.3GB of data and the libraries can be equipped with one to six Sony ProDATA drives.

Price/Availability

ASACA's expanded line of TeraCart libraries integrating Sony's professional-grade blue laser technology drives and ProDATA media are now available in three scaleable models; the AM250PD, the AM750PD and the AM1450PD offering up to 5.8TB, 17.5and 33.8TB storage respectively. ASACA's TeraCart AM Series with Sony blue laser and ProDATA technologies are expected to have a starting price of $30,000. Sony's 120mm rewritable and write-once Professional Disc for DATA media stores up to 23.3GB on a single side.