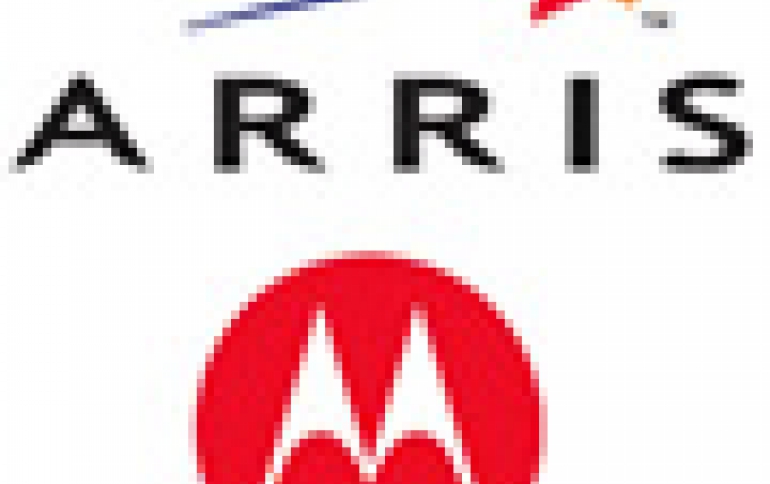 ARRIS To Buy Google's Motorola Home Business For $2.35 Billion
Google is selling Motorola Mobility's TV set-top business for $2.35 billion to ARRIS Group, Inc., a provider of broadband media technology. ARRIS and Google jointly announced on Wednesday that ARRIS and Motorola Mobility, a Google subsidiary, have entered into a definitive agreement under which ARRIS will acquire the Motorola Home business from Motorola Mobility, for $2.35 billion in a cash-and-stock transaction approved by the Boards of Directors of both companies.

Under the terms of the agreement, upon closing of the transaction, Google will receive $2.05 billion in cash and approximately $300 million in newly issued ARRIS shares, subject to certain adjustments provided for in the agreement, representing an approximately 15.7% ownership interest in ARRIS post-closing.

Acquiring Motorola Home will enhance ARRIS?'ability to provide next-generation consumer video products and services, supporting a more comprehensive product offering while also accelerating its ability to deliver new products for broadband to a wide spectrum of customers. The transaction will also increase ARRIS' patent portfolio and provide a license to a wide array of Motorola Mobility patents.

"This transformational combination of two complementary businesses will create a leading end-to-end provider of today's video, data and voice products and tomorrow's next-generation IP-based broadband products," said Bob Stanzione, Chairman and CEO of ARRIS. "Ever-expanding consumer demand for bandwidth will continue to drive growth across cloud and network technologies we provide that enable innovative home entertainment products and services."

"Acquiring Motorola Home adds expertise in video and a larger presence in the home to our core strengths in voice and data, ensuring we are even better positioned to capitalize on and manage the evolution toward multi-screen home entertainment," Stanzione continued.

Together, ARRIS and Motorola Home will have a global presence with over 500 customers in 70 countries, more than tripling ARRIS pro forma combined revenue to approximately $4.7 billion for the trailing four quarter period ended September 30, 2012.

"Our Home business has been a vibrant part of Motorola Mobility's portfolio, innovating while delivering strong financial performance," said Dennis Woodside, Chief Executive Officer of Motorola Mobility, the Google subsidiary that is the parent of Motorola Home.

"The industry faces its biggest technology transformation, and together ARRIS and Motorola will be able to accelerate related innovations such as the introduction of the IP Connected Home environments that service providers need and that their consumers crave."

Motorola Home is a profitable business that generated revenues of $3.4 billion for the trailing four quarters ended September 30, 2012. The combination is expected to generate approximately $100 - $125 million in annual cost synergies.

The transaction is expected to close by the second quarter of 2013, subject to customary approvals and closing conditions.

Google's decision to jettison the set-top boxes comes seven months after the company took control of Motorola Mobility Holdings in a $12.4 billion purchase.