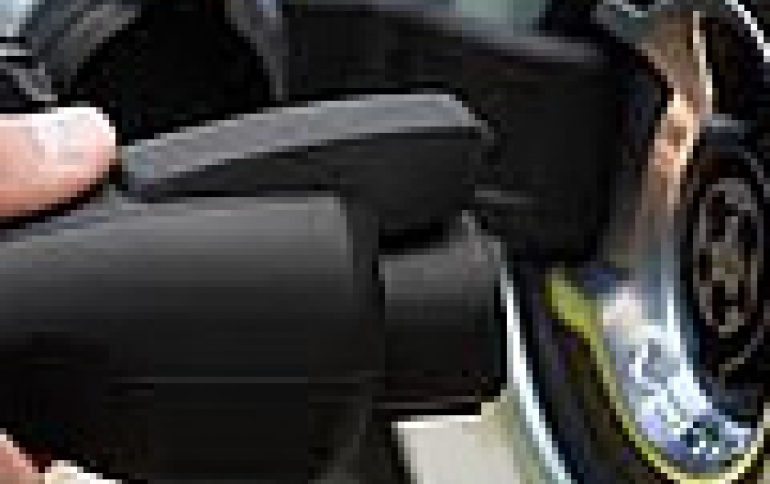 Apple Looking Into Charging Stations For Electric Cars: report
The Silicon Valley has been buzzing about Apple's plan to build an electric car but for now, the company seems to recognize the importance of fast battery charging by inverstigating a charging infrastructure. Reuters reports that Apple has been talking to charging station companies and is hiring engineers with expertise in the area.
Apple is already offering charging services for the electric cars of its employees, but the report claims that Apple's interest in vehicle charging indicate that that Apple is focused on an electric car.
Apple declined to comment on the report.
Apple has also hired at least four electric vehicle charging specialists, including a former BMW employee who worked on integrating charging infrastructure into home energy systems.
The companies currently engaged in the electric vehicle charging station business include ChargePoint and ClipperCreek, Black & Veatch and AECOM, General Electric, Siemens, as well as public utilities.
Since the demand for charging stations has not taken off yet, property owners have been reluctant to install charging stations before a many EVs hit the road.
The high demand for Tesla's latest and more affordable Model 3 sedan is expected to outstrip the charging station supply.
Tesla has been also offering a network of more than 600 "Supercharger" stations, which can charge a car's battery in about 30 minutes, more than twice as fast as the standard Level 2 fast charger.
Heavy investments in auto space
Morgan Stanley analysts led by Katy Huberty and Adam Jonas recently took a look at Apple's spending on incremental R&D and found that the creator of the iPhone forking out more now than it did when it launched its most successful product. They also found that Apple burning more cash than the top 14 automakers combined, and that's an industry deep in transformation.
While Apple has spent $5 billion on additional research and development in car/services from 2013 to 2015, the major players looking to electrify the fossil fuel world spent only $192 million.