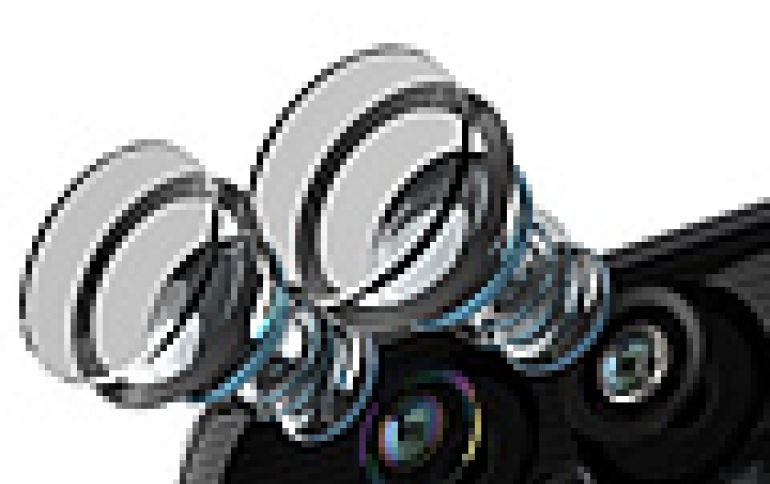 The Advantages Of Dual Camera Setups In Smartphones, Including The iPhone 7 Plus
Smartphone manufacturers have started to use dual cameras in order to o bring advanced, DSLR-like features to slim smartphone designs. Apple is expected to offer a complex of dual cameras in the upcoming iPhone7 (large version, iPhone 7 Plus), set for an official announcement this week.
Typically, dual camera setups can use two identical cameras symmetrical), two different cameras (asymmetrical), Bayer + Mono, wide + tele and others. In all cases, the goal is to replace the larger sensors, optics and moving parts normally found in advanced DSLRs. And most importantly, advanced imaging features come from a slim (below 5mm height) smartphone.
Dual cameras can typically provide the following advantages:
Improved Low Light Performance
e.g Mono (black and white) + Bayer (color) type dual cameras fuse the black and white image with the color image to offer a significantly enhanced picture even in extreme low light conditions. In addition, they achieve a higher sampling density and higher resolution, and can also help reduce the effect of motion blur.
Greater Optical Zoom - When we capture an Image with our existing smartphones, zoom is achieved digitally, which in fact makes the experience and resulting image quality less than optimal. Dual camera zoom uses a combination of a wide and tele lenses in order to achieve real optical zoom, similar to the electromechanical zoom used in the professional DSLR cameras.

Optical Bokeh effect - The wide + tele dual camera topology has the ability to have a wide angle view where a lot is in focus or zooming in with real optical zoom to focus on the object the user desires while the rest of the world is blurred (Bokeh) – same as in professional cameras.
Depth Map - The ability to sense depth. Using advanced algorithms with the appropriate sensors, we depth information can be extracted and be used in various applications, such as Refocus, Panorama view, Iris recognition, face detection and more.
But what about the new iPhone 7? According to what we know so far, a 2x 12MP dual rear camera will be limited to iPhone 7 Plus, and will use 1x wide angle and 1x telephoto lenses. In addition, the device will feature upgraded ambient light sensors on both new iPhone cameras for better low light shots, and the camera flash LEDs will be doubled from two to four with warm and cool colours.
For those eager to learn about the new iPhones, here is a bit more info:
New True Tone displays like the iPad Pro range, with laser based proximity sensors for faster response times
32GB, 128GB and 256GB storage tiers will replace 16GB, 64GB and 128GB
3.5mm headphone jack removed
Lightning EarPods and a 3.5mm to Lightning headphone adaptor included in the box
Second external speaker and integrated amplifier for louder, richer output
Basic IPX7 water resistance
2GB RAM for iPhone 7, 3GB RAM for iPhone 7 Plus
Next generation A10 chipset sees CPUs hit 2.45GHz clock speeds and 20-30% performance gains
3D Touch 2.0 sensor with more distinct haptic feedback
Home button replaced with non-clicking touch sensor with haptic feedback
Antenna bands removed from the back of both models