Xiaomi's First Drone To Cost Just $610
Xiaomi, the Chinese smartphone maker that challenged Apple with sleek designs and low prices, is planning to introduce its first drone at a price more than 20 percent below a comparable product from market leader SZ DJI Technology Co. The drone, made by FIMI Technology, will record high-resolution 4K video and cost about 4,000 yuan ($610), Bloomberg reports, citing an unnamed source. That compares with $799 for the Phantom 3 4K device on DJI's website.
Xiaomi is joining the crowd of upstarts in the drone market, hoping to take share from Shenzhen-based DJI, the leading seller of consumer devices. Sales of drones are expected to reach almost 4 million this year and forecast to rise to 16 million by 2020.
Beijing-based Xiaomi last week said it will unveil its first drone on May 25, without detailing an expected price.
The Mi Drone will get standard looking quad-copter design, a round camera module mounted below the main fuselage, as well as a pretty compact size. At least, it fits in a backpack.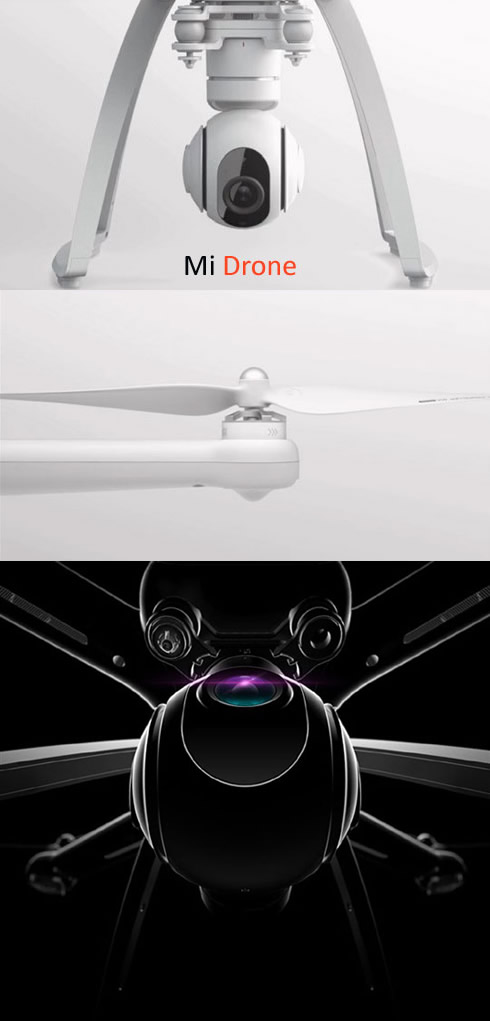 The UAV will be able to capture 4K videos at 30FPS, 1080p at 100 FPS, 60 FPS or 30 FPS, moreover, it seems that the drone will be capable of flying according to GPS-coordinates set by you in the application.
Also there is expected an FPV feature - the vehicle can be piloted remotely from the first-person perspective via the onboard camera, fed wirelessly to the video monitor.
The most expected feature is the ability to control the movements of the drone by the Mi Band and simply gestures.
It is supposed that Xiaomi Mi Drone will have longer flight time than its main competitors.