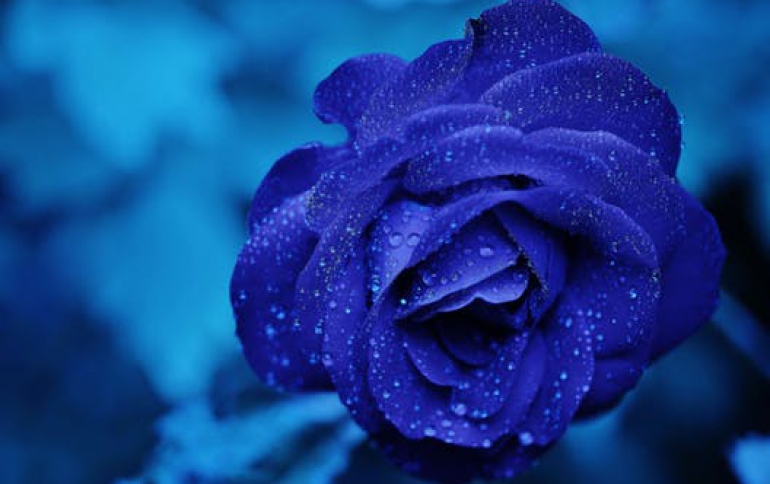 Survey Shows Extent of Internet Explorer Domination Across Europe
ADTECH has today issued the findings from its latest research into browser trends across the Europe. As predicted Microsoft browsers continue to lead overall with its market share growing from one third (33,8) at the end of September to nearly half (45,1) at the end of February. IE 7.x is the new standard among browsers with all IE releases older than IE 7.x being forced to relinquish market share.
The first European country to have more than 50 per cent of users browsing through IE 7.x was Denmark with 54.6 per cent. Also in the UK the latest version of Microsoft IE has jumped ahead to 48.1 per cent. According to Dirk Freytag, CEO from ADTECH, a trend is emerging: "The growth rates for IE 7.x have picked up speed in the last months. I think we will have more than 50 per cent IE 7.x users in the UK by the beginning of April. I would expect these figures for the whole of Europe by early summer."
The supremacy of IE 6.x appears to have become a thing of the past, with its share dropping to 30 per cent. However, IE 6.x is still the number two in the overall list of all browsers.
Firefox 2.x, the leading alternative browser, is growing at the expense of the older Firefox version. It ranked third (17.1 per cent) in overall browser ranking behind IE 7.x and IE 6.x. The share of all IE releases together dropped to 76 per cent.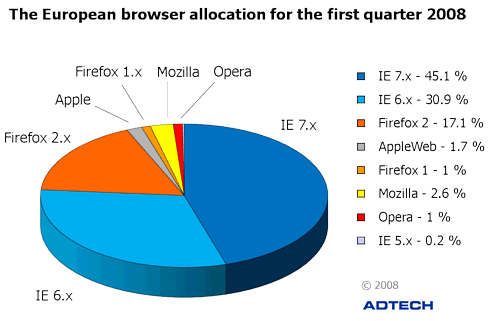 But the European browser landscape takes on a new ordering. In Germany Firefox 2.x is the clear winner and has overtaken the older IE version IE 6.x. by three per cent. It finished in second position behind IE 7.x which applied to the Danish browser landscape also.
The share of the other alternative browsers like AppleWebKit and Opera remains under the ten per cent level.
Freytag, continued: "Firefox 2.x remains the preferred alternative to Internet Explorer and therefore has to be considered on the advertising planning agenda. In my opinion we will see an increase in the percentage of Firefox 2.x users to around 20 per cent across Europe by the end of June ? delivering one fifth of all ad impressions."