Sony To Present New Xperia i1 Honami Phone At IFA
Sony's highly anticipated Xperia i1 Honami smartphone will be presented at an IFA press event in the 4th of September. Sony's new flagship device is expected to capable of shooting video and stills at a 4,000 x 2,000 pixel resolution. It is also rumored to shoot in 3D and will come with a number of imaging apps built in. Honami is also expected to introduce Sony's revamped UI.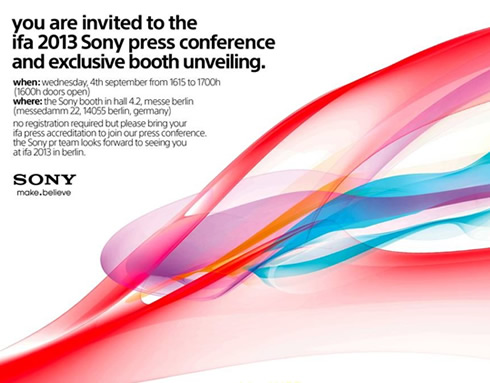 Sony is trying to apply its expertise in imaging technologies to mobile devices, in order to take things to the next level and effectively compete with LG Electronics and Huawei for Huawei for the third place in the global smartphone market.
In the meantime, Samsung is also expected to reveal the Note III phablet at IFA, and LG Electronics will LG will most probably
announce
its follow-up to the Optimus G (G2) smartphone early next month.