Samsung Unveils New Hardware/Software Turn-Key Solution For IoT Data Security
Samsung Electronics today introduced its integrated Secure Element (SE) solution for Internet of Things (IoT) applications that offers a turn-key service for both hardware and software needs.
At the hardware level, Samsung's SE will stop and reset itself the moment it detects abnormal activity, thus protecting the sensitive data stored within the security IC (integrated circuit). The SE adopts embedded flash (eFlash) at the 45-nanometer (nm) process node, which brings faster data processing and more flexible software modifications compared to traditional EEPROMs (electrically erasable programmable read-only memory).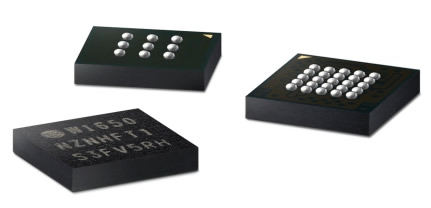 Samsung's dedicated software for the SE supports various tasks such as personal verification, security key storage, and encoding and decoding. This software also allows key and authentication information to be safely transferred between devices, servers and clouds.
The SE and developer board are on display at the Samsung Developer Conference on October 18 and 19, 2017, in San Francisco, USA.