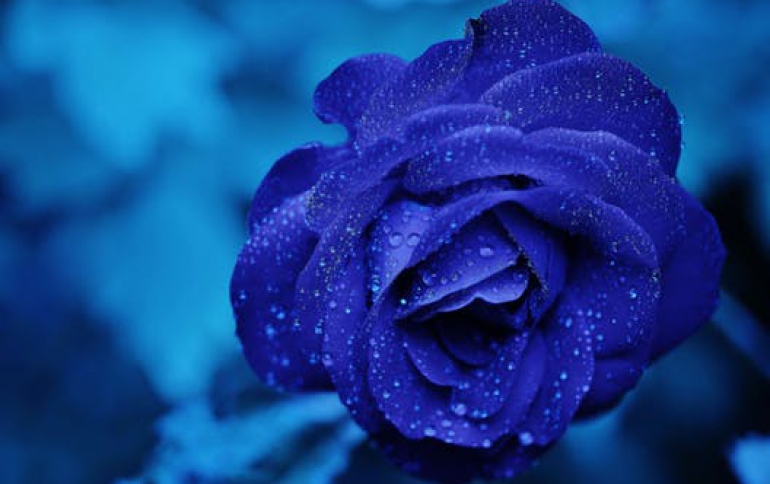 Samsung Unveils LTE-HSPA+ Dual Mode Netbook
At IFA 2010, Samsung is putting its achievements in mobile computing on full display with the introduction of the world's first LTE-HSPA+ dual mode netbook, the Samsung N350. "Recognizing the future of wireless network technology, Samsung created a netbook that is both LTE and HSPA+ equipped. This world first shows that Samsung is relentless in its pursuit of the best technologies so that our customers can have the highest quality user experiences. It gives us great pleasure to usher in a new era in mobile computing technology," said Seongwoo Nam, Executive Vice President and Head of IT Solutions Business at Samsung Electronics.
N350 - LTE-HSPA+ dual mode enabled netbook
The new ultra-thin N350 is a light and compact netbook with embedded LTE-HSPA+ dual mode technology. This new technology allows users to experience internet speeds that are comparable with fixed internet services. The N350 harnesses the power of two technologies and allows users to make the most of both 3G and 4G networks. Using dual mode technology, users will be able to stay connected in areas without LTE services using a standard and widely available 3G network.
QX series notebooks
The QX series is available in three screen sizes - 13.3" (QX310), 14" (QX410) and 15.6" (QX510). At just 27mm in thickness and weighing in at just 1.99kg (13" screen model), the QX series? body with airfoil design makes the notebooks as eye-catching as they are powerful. A combination aluminum LCD back and edge-to-edge LCD display, coupled with side doors to hide a variety of connection ports, ensures a smooth design profile. The QX series? premium lithium-polymer battery gives a 6.9 hours of battery life.
Thanks to the Intel Core i5 Processors, the QX series offers a portability and performance. It also employs a hybrid approach to graphic display. To deliver longer battery life, the QX series uses the internal Intel graphic processor for regular use then automatically switches to the nVIDIA graphics card (GeForce 310M/GT420M) for displaying High-Definition video or gaming content.
The QX range also provides dedicated multimedia controls, powerful speakers and a bigger acoustic chamber enhanced by realistic 3D SRS Premium Sound.
SF series notebooks and NF series netbooks
The SF series ultra-portable notebooks (Samsung SF310, SF410 and SF510) couple stylish design with contoured line and rounded edges. It is available in three different screen sizes (13.3" SF310, 14" SF410 and 15.6" SF 510).
The NF series netbooks (Samsung NF 110, NF210 and NF 310) share the design of SF series and boost mobility with enhanced battery life. The Samsung SF series and NF series will be available in Europe from October 2010.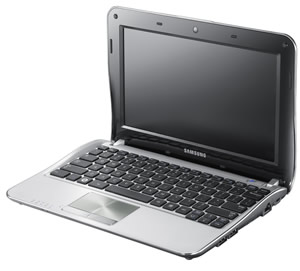 RF series notebooks - powering multimedia
RF series notebooks are the highest performing products in Samsung's portfolio. The quad-core performance notebooks are crafted to perform to high standards and come in three screen-sizes - 14" (RF410), 15.6" (RF510), and 17.3" (RF710).
Multimedia lovers and gamers will benefit from the RF series' processors and graphics. The RF range also provides dedicated multimedia controls, powerful speakers and a bigger acoustic chamber enhanced by realistic 3D SRS Premium Sound.
Samsung's RF series notebooks come equipped with nVIDIA's GT330M video card with 1GB of memory or a GT420M card with 2GB or memory. The RF Series' two bay hard disk slots which can be enhanced to up 1TB storage.