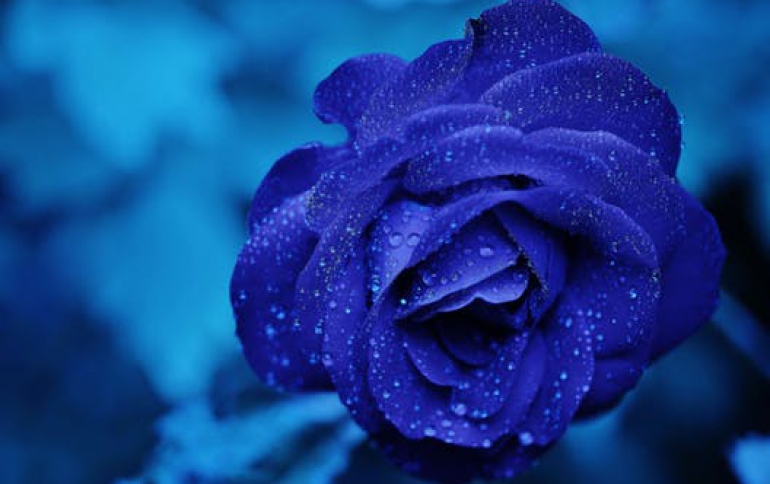 Samsung Showcases BD Drives at CeBIT
CDRInfo visited Samsung's booth at Hall 1, one of the largest booths in this years exhibition, were the new Blu-ray Samsung drives were showcased. There were both an external and an internal version of the most anticipated BD drives. The external one goes by the name of SE-B026A using a IEEE 1394 and USB 2.0 connection interfaces and supports all the known media formats and the BD-R, BD-RE. The internal version of the BD drive is labeled as SH-B022A, sharing the same specifications with the external version.
One thing that caught our eye was the fact that the internal version was showcased with an IDE interface. Samsung spokespersons explained to us, that because of the Samsung BD technical team was focused on the internal design and specifications for it to be ready for showcasing in CeBIT, as the drive as it can be seen in the picture is working, released it with the IDE interface. But no worries here, cause by the time of the release for both drives (which will most likely be during the late April), the interface will be that of SATA.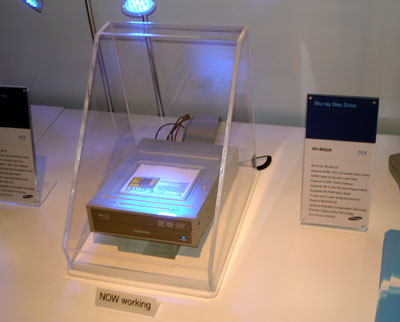 The specs for both the drives , BD wise and DVD wise, are 2X-2X for reading and writing, were the DVD+R/-R media will have a max reading writing speed of 12X.
Additional information as well as more photos of the Samsung's booth will be available soon.