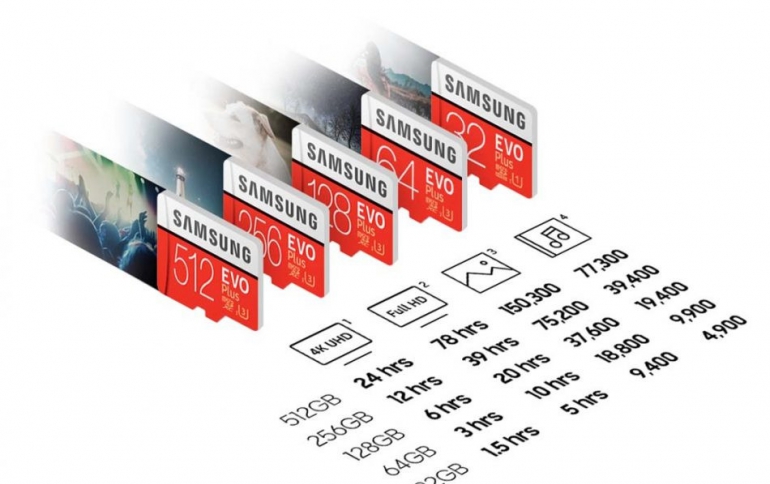 Samsung Releases the 512GB MicroSD EVO Plus microSDXC for Content Creators
Samsung is introducing the 512GB microSDXC EVO Plus, a new memory card that delivers more storage in a tiny package, designed for smartphones, cameras, tablets, drones, and more.
The Samsung 512GB microSDXC EVO Plus is equipped with a full-size SD card adapter for multi-device flexibility. It provides enough storage for up to 24 hours of 4K UHD video, 78 hours of Full-HD video and can hold as many as 150,300 photos.
The card offers read/write speeds of up to 100/90 MB/s. Each card has 4-proof protection to withstand the most extreme conditions including seawater submersion, extreme temperatures and magnetic fields. Samsung provides a limited warranty of up to 10 years.
The new Samsung MicroSDXC EVO Plus card also comes in 32GB, 64GB, 128GB and 256GB capacities, starting at $199.99.