Oculus TV Now Available on Oculus Go
Oculus is launching Oculus TV - a dedicated hub for watching flatscreen video in virtual reality, on the standalone Oculus Go headset.
Oculus TV was announced at last month's F8 conference, and allows yoy to watch Hulu and SHOWTIME shows, sports programming including MLB Live games via Facebook Watch, esports, and more - all on a massive virtual screen, equivalent to a 180-inch TV in real life. Plus, with the portability of Oculus Go, it's an all-in-one living room solution you can take with you anywhere, anytime.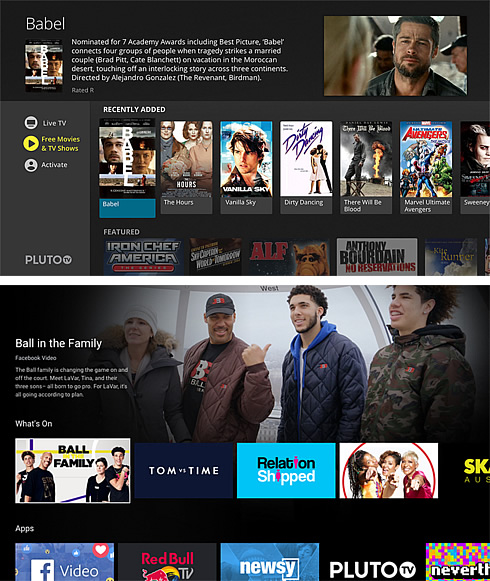 At the center of the Oculus TV experience is a distraction-free viewing area. And with Oculus Go, getting in some personal TV time before bed or anytime is easy. The virtual display itself is like having your own private theater that's always ready to go, and you'll never have to share the remote.
Oculus has made it easy to switch between live and on-demand content, from The Daily Show and late-night laughs with Stephen Colbert to Facebook Watch originals like Ball in the Family and Red Table Talk.
You can stream the beyond everyday live events and videos of Red Bull TV and the blockbuster programming on Pluto TV including WIPEOUT's high-stakes thrills, Flicks of Fury, and Horror 24/7.
Oculus promised to add new streaming apps, broadcast partners, and more, including fan favorites like ESPN soon.
Starting today, each new Oculus Go comes with Oculus TV right out of the box. If you already own an Oculus Go headset, download Oculus TV from the Oculus Store.