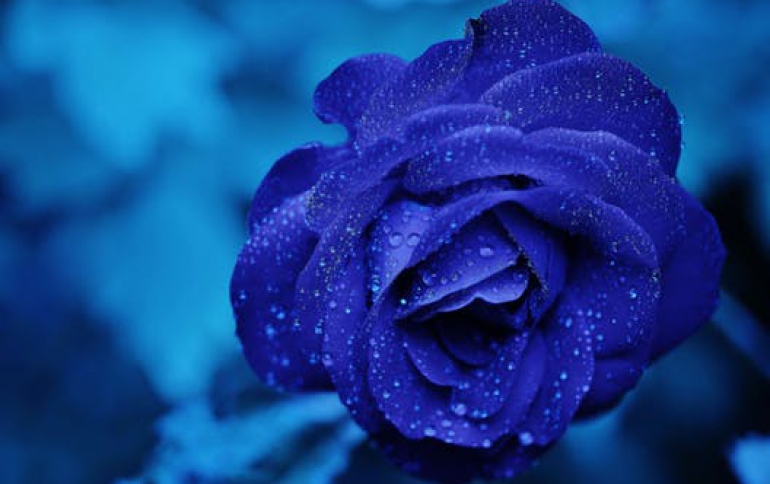 New Samsung Home Theater And Soundbar Available In The U.S.
Samsung has made available in the U.S. the HW-F850 Soundbar and the 7.1 Channel Home Theater System (HT-F9730W), which combine digital and analog sound technologies with the convenience of wireless connectivity. Powering the two products is an amplifier that is supposed to give the warmth of analog vacuum tubes and the power and efficiency of digital amplification. A wide range of built-in wireless capabilities enable easy set-up and sharing of content across mobile devices and Samsung Smart TV sets.
The HW-F850 builds on technology used in the vacuum-tube and digital amp based HW-F750, adding 40W of sound power (350W total) and deeper bass by incorporating a larger 8" subwoofer and adding 10" to the length to make it the first Samsung soundbar especially suited for 60-inch and larger TVs.
The HW-F850's wireless capabilities make it easy for users to set-up and use as they see fit and the slim design also incorporates a wireless subwoofer. Samsung's SoundShare function enables users to wirelessly connect the soundbar to a Samsung Smart TV via Bluetooth, and built-in Near-Field Communication (NFC) capability allows users to pair their NFC-capable devices to the system simply by touching the two devices together.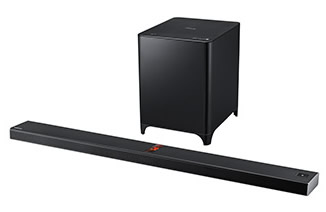 The soundbar can lie horizontally on a home entertainment center or be wall mounted with the supplied mounting hardware, while the built-in positioning sensor will gauge height, rotation and slope to optimize sound quality, no matter how the soundbar is placed.
The HT-F9730 system offers is incorporating the DTS Neo Fusion technology that adds front-height and surround-height sound effects. The system also incorporates Samsung's vacuum-tube and digital amp technology, offering the first home theater with GaN AMP technology which reduces unnecessary and harsh sound distortion from the digital amp.
The HT-F9730 system boasts a 7.1-channel, 1,330-watt offering, along with new carbon nanotube diaphragms which speed up speaker reaction time and an enhanced Power Bass.
WiFi and Bluetooth capabilities make it easy to access the Internet or stream content from mobile devices. The rear speaker module can also be set up wire-free, requiring only AC power access which alleviates the necessity of connecting wires from the front of the room to the rear for clutter-free surround set-up.
The HT-F9730's Smart Blu-ray player uses Samsung's Smart Hub interface to offer a streamlined way to search for and access all of your content and more. Smart Hub includes a full web browser, TV Apps, and an S-Recommendation service that will help you find something to watch, now or next time. The player also includes Samsung's 4K upscaling technology.
Available now, the HW-F850 and HT-F9730W retail for $1299 and $999 respectively.