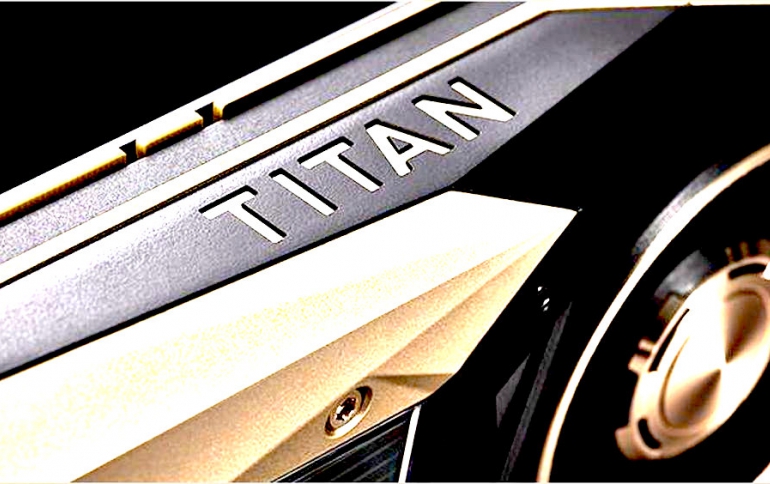 New Nvidia RTX Titan GPU Coming Soon
Nvidia has obviously orchestrated a series of "leaks" by third parties to generate buzz related to the upcoming RTX Titan graphics cards.
The company's next flagship graphics card briefly appeared is a Linus Tech Tips video and at the Slo Mo Guys' Instagram account and former Google Brain head Andrew Ng.
Over at Linus Tech Tips, Linus himself "accidentally" reached for and grabbed an RTX Titan box during The WAN Show, briefly showing it on camera twice (video - 30:33 and 34:06)
Meanwhile, Slo Mo Guys host Gavin Free put his kitten in the spotlight with his newly upgraded PC in the background sporting what's clearly a Titan card with RTX.
Andrew Ng took a different approach, disguising his tweet as an advertisement for job openings.
The new Titan RTX card will probably aimed at professional users (deep learning, AI, Compute, etc) and not gamers, possibly priced at around $3000 when it eventually launches.