Netflix Downloads Bring You Netflix Shows On The Go
Netflix members worldwide can now download and watch offline in addition to stream series and films at no extra cost.
While many Netflix members enjoy watching Netflix at home, they also want to continue their Stranger Things binge while on airplanes and other places where Internet is expensive or limited. By clicking on the new download button on the details page for a film or TV series, you can watch it later without an internet connection.
Many streaming series and movies are already available for download, with more on the way.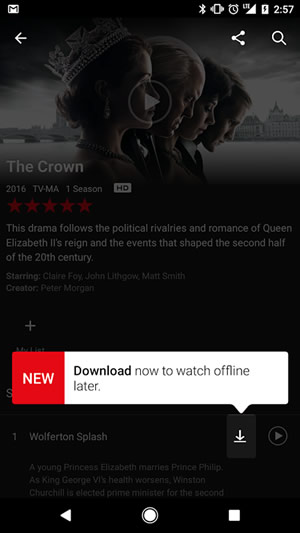 The new feature is included in all plans and available for phones and tablets on Android and iOS.
To start downloading today, update your Netflix app to the most recent version.
The move follows Amazon's, with the retailer and video provider enabling download last year.