MWC: The Cat S61 Smartphone Measures Distances, Senses the Quality of Air
The Cat S61 flagship rugged smartphone will appear at the Mobile World Conference, featuring a thermal camera, a laser-assisted measurement tool, and an air quality sensor.
The upgrade to the Cat S60 is bigger, better and bolder. Itsan upgraded integrated thermal imaging camera makes the resolution of thermal images twice as good, it can now read temperatures up to 400°C and it can live stream thermal video back to base.
The device also boasts an indoor air quality sensor to alert you to high levels of indoor air pollutants (VOCs) in your environment and it also comes with laser assisted distance measurement. In addition, its sensor can detect humidity and current temperature.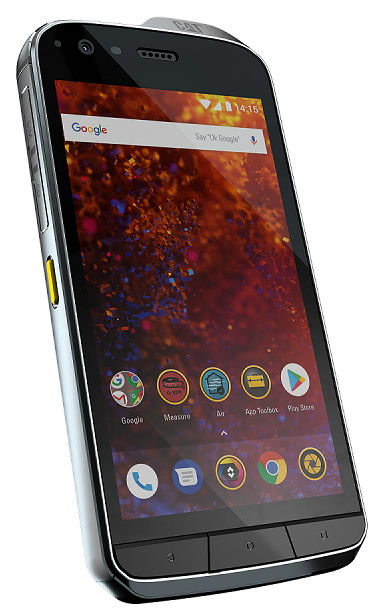 And of course, it retains its IP68, Mil-Spec 810G rugged credentials - drop proof up to 1.8m, waterproof up to 3m for 60 minutes, including salt water, and resilient to all types of dust.
The smartphone has a reinforced aluminum die-cast frame and Corning Gorilla Glass 5 display protection. It is 5.2-inch in size and has a Full-HD (1080p) resolution. It is designed to be operated with wet fingers or while wearing gloves.
The smartphone is based on the Qualcomm Snapdragon 630 SoC, it is outfitted with 4 GB of LPDDR4 DRAM and 64 GB of NAND flash storage (expandable using microSD cards). In addition, it is equipped with a 4500 mAh battery to maximize its life on one charge. As for imaging capabilities, the device comes with a 16 MP rear camera with a dual LED flash as well as an 8 MP front camera. Last but not least, the S61 now uses a USB Type-C interface for charging and connecting to computers.
The Cat S61 will be available in Q2 at an MSRP of €899/$999.