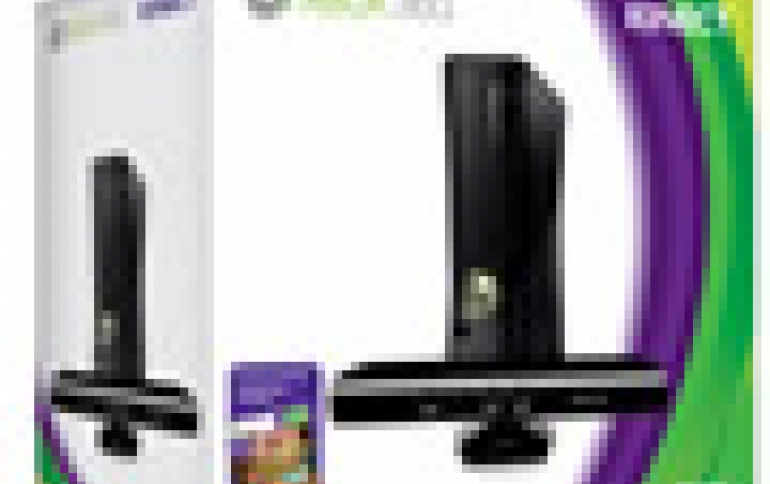 Microsoft to Sell Kinect Controller At USD150
Microsoft's new Kinect motion-sensing gaming system will go on sale for about $150. The company will also offer it in a package with the Xbox 360 videogame console when sales of the hands-free device start in November. Kinect for Xbox 360, which will include the Kinect Sensor and the video game "Kinect Adventures," will retail for US$149.99 when it launches Nov. 4 in North America, the company revealed. The Kinect Sensor will work any of the Xbox 360 currently sold worldwide.
For those who don?t yet have an Xbox but want in on the controller-free experience, Microsoft also announced an Xbox 360 Kinect Console Bundle for US$299. The bundle will include the new Xbox 360 4GB console, Kinect Sensor, and "Kinect Adventures." Additional games, including "Kinectimals," "Kinect Sports," and "Kinect JoyRide," will retail for US$49 each.
In addition, the new Xbox 360 4GB console, which begins shipping on Aug. 3 in the U.S., will be available for $199.99 (U.S. ERP). With a sleek new design, the Xbox 360 4GB console includes built-in Wi-Fi N, 4GB of internal flash memory, touch-sensitive buttons and a black matte finish.
Starting today, Users can pre-order Kinect for Xbox 360 and the Xbox 360 Kinect Console Bundle at most major retailers.
Kinect features video and audio sensors that eliminate the need for a traditional controller. Players use body motions and voice commands to play games, watch movies, and interact with other Xbox LIVE subscribers.
Microsoft will be taking Kinect out on the road. During the next 14 weeks, the Kinect Experience Tour will be stopping in 32 cities across North America, giving the public a chance to try out the controller-free experience before it hits stores in the fall. The Kinect Experience Tour will also travel internationally, with stops in Europe, Australia, New Zealand, Japan and Mexico.
With the Kinect controller, Microsoft hopes that it will lure new and casual players to the Xbox and steal customers from the rival Nintendo Wii and Sony PlayStation 3.
Sony will also launch "Move," its motion-controlled feature for the PlayStation 3 gaming system, on September 15, hoping to get the jump on Microsoft's Kinect. Like the Nintendo Wii, Move's motion system is based on a wireless remote control. The all-in cost of the PS3 plus a complete Move package is $479: $399 for the PS3, a game, Move and Eye camera, plus another $80 for an extra Move and a sub-controller.