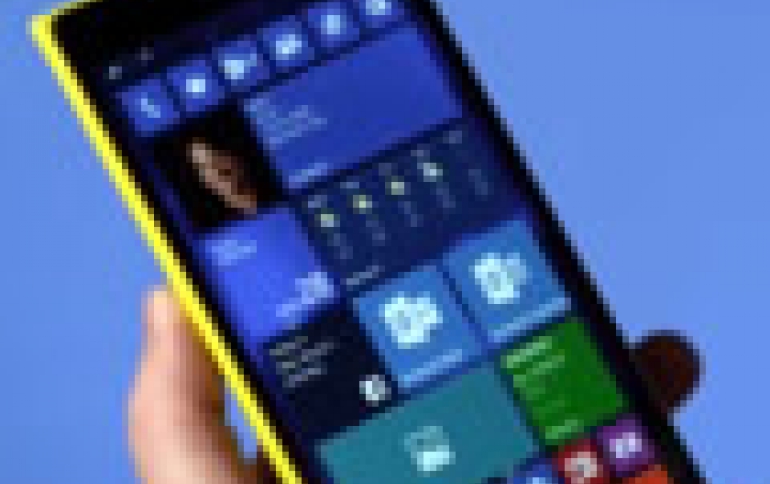 Microsoft Lists Windows 10-Compatible Phones
Microsoft has updated the list of the Windows phones that are currently compatible with the Windows 10 Technical Preview for phones. Although the list includes only Lumia devices and not any other from other Windows phone supporters, it is longer than the first vesion that was published on February 12th, when Microsoft sent out the first build of Windows 10 Technical Preview for phones.
The reason for the limited list of compatible phones was that Microsoft had to select from the set of phones that had sufficient system partition sizes configured by the manufacturer. This was necessary for us to be able to in-place upgrade the phones. Microsoft had also talked about a feature its engineer's were working on called "partition stitching" that would allow them to re-size the system partition dynamically, paving the way for WOndows 10 upgrades on a larger set of phones.
Partition stitching is done in the latest Windows 10 version for phones, so here is the latest list. Of course, the current list of supported phones will be longer in the future, but also any of the devices listed below could be pulled from the list in case a bug is found:
Lumia 1020
Lumia 1320
Lumia 1520
Lumia 520
Lumia 525
Lumia 526
Lumia 530
Lumia 530 Dual Sim
Lumia 535
Lumia 620
Lumia 625
Lumia 630
Lumia 630 Dual Sim
Lumia 635
Lumia 636
Lumia 638
Lumia 720
Lumia 730
Lumia 730 Dual SIM
Lumia 735
Lumia 810
Lumia 820
Lumia 822
Lumia 830
Lumia 920
Lumia 925
Lumia 928
Lumia ICON
Microsoft Lumia 430
Microsoft Lumia 435
Microsoft Lumia 435 Dual SIM
Microsoft Lumia 435 Dual SIM DTV
Microsoft Lumia 532
Microsoft Lumia 532 Dual SIM
Microsoft Lumia 640 Dual SIM
Microsoft Lumia 535 Dual SIM