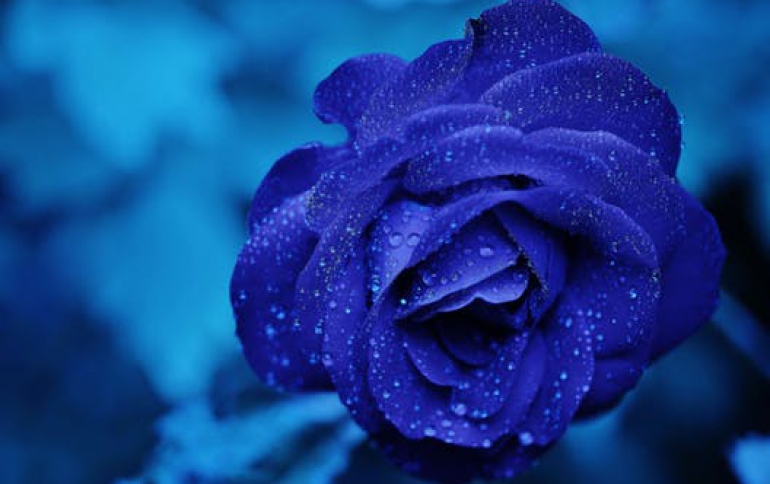 Logitech Annnounces New Ultra-thin V500 Cordless Notebook Mouse
Logitech (NASDAQ:LOGI)(SWX:LOGN), the world's leading manufacturer of computer mice, today announced the Logitech(R) V500 Cordless Notebook Mouse. The stylish, ultra-thin mouse blends uncompromising performance with ultimate mobility. The Logitech V500 Cordless Notebook Mouse is arguably the most technologically advanced notebook mouse on the market. It is loaded with innovations -- an expandable chassis, a touch-sensitive solid state scrolling panel, and 2.4 GHz wireless technology -- all wrapped up in a sleek design that will turn heads.

The product is designed for the mobile professional and a fast-growing notebook PC segment. IDC estimates that the installed base of worldwide portable PCs/laptops will grow from 139.9 million at the end of 2004, to nearly 266.5 million in 2008.

"For the mobile professional, the V500 mouse is in a class of its own," said Ashish Arora, Logitech's director of product marketing, Retail Pointing Devices. "Many mobile mice are so small they are uncomfortable and difficult to use. We've designed this product from the ground up to deliver a superior experience without sacrificing compactness and mobility. Every last detail of this mouse was designed with the precision and style that professionals demand, from the expandable chassis down to the aluminum architecture."

At 3 3/4 inches by 2 1/4 inches by 1 1/8 inches, and just 2.3 ounces when packed away, the Logitech V500 Cordless Notebook Mouse is small and light enough to stow in the corner of any laptop bag. However, when opened for use, its innovative expandable chassis rises seven degrees -- or about 1/4 inch -- and locks in place for a comfortable fit in the palm of the hand. When it's closed, the Logitech V500 Cordless Notebook Mouse returns to its original slim dimensions to become a solid, compact traveler.

The chassis contains a slot to store and protect its powerful 2.4 GHz Micro-Receiver when not in use -- minimizing the chance of misplacing or losing the receiver. The 2.4GHz USB-based Micro-Receiver is one of the smallest, most powerful receivers on the market. At 9/16 inches by 2 inches by 1/4 inches in size, the Micro-Receiver uses Logitech's proprietary 2.4 GHz digital cordless technology, which helps the mouse achieve a range of 30 feet. The 2.4 GHz technology virtually eliminates interference with other mice or wireless devices -- especially important when multiple mobile users work in close proximity.

With its new solid state 4-Way Scroll Panel, Logitech has redefined the scrolling experience by removing the traditional scroll wheel. Instead of a wheel, a touch-sensitive panel, similar to those used in state of the art MP3 players, responds to a finger as it slides up and down and left and right across the surface, translating the motion into horizontal and vertical scrolling on the screen. The panel includes a continuous scrolling feature, allowing people to scroll at a continuous rate in any direction. To activate continuous scrolling, one simply slides a finger to an arrow and holds it there for smooth, fast scrolling without the need for repetitive finger movements.

Because it contains no moving parts, the solid-state scrolling panel contributes to the mouse's durability during travel. The mouse comes with a nylon carrying case to help protect its surface during travel. Its fused aluminum base and shock-resistant bodywork are executed with the details and quality demanded in premium consumer electronics devices. Subtly sculpted finger grips provide precise control and greater comfort -- as well as additional elegance to the overall design.

Pricing and Availability

The Logitech V500 Cordless Notebook Mouse will be available in retail stores in the United States, Europe and Asia, beginning later this month. It will also be available at www.logitech.com. The suggested retail price in the U.S. $69.95.