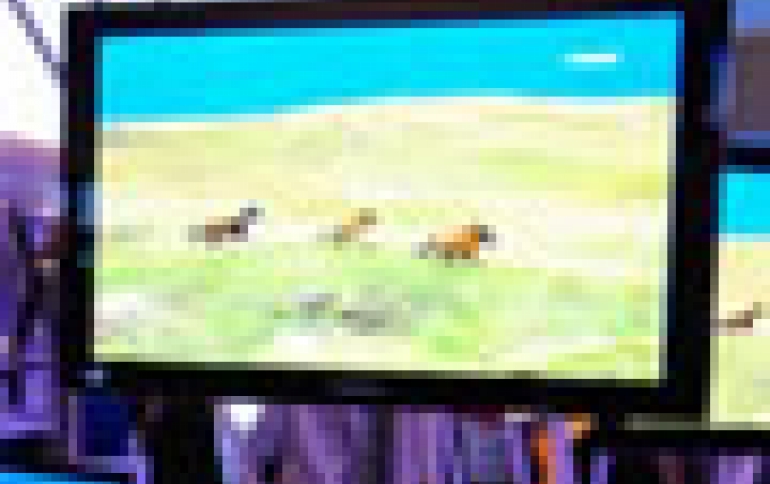 Japan Firms to Jointly Develop Technologies For Large OLED TVs
Major Japanese electronics makers such as Sony, Toshiba and Matsushita will join forces in a government-backed project to develop basic technologies for mass production of large OLED panels for TVs. The group will aim to develop a 40-inch OLED display sometime after 2015, the New Energy and Industrial Technology Development Organization (NEDO),
said in a statement
. NEDO is a Japan government agency that promotes research into new technologies and promotes new energy and energy conservation technologies.
The joint project is aimed at reducing development costs of OLED panels. The companies will cooperate in the technologically difficult task of making larger OLEDs with low power consumption. It will also focus on increasing the longevity of OLED TVs, as well as efficient manufacturing.
The 10 companies participating in the project inlcude Sony, Toshiba Matsushita display technology, Sharp, Sumitomo Chemical Co. Ltd., Idemitsu Kosan Co., Ltd., Choshu industrials, Shimadzu Corporation, Dainippon Screen Mfg. Co., Ltd. and Hitachi Zosen Corporation.
NEDO is expected to contribute about 3.5 billion yen to support the joint development.
OLEDs use light-emitting organic compounds similar to those found in fireflies. TVs using OLEDs don't require a backlight and can be made thinner than those based on traditional liquid crystal or plasma displays.
The technology is still young, but Japanese manufacturers are eager to get the jump on South Korean TV heavyweights such as Samsung Electronics Co. and LG Display Co., which have already announced plans to invst in the OLED technology in the following years.
Last year Sony introduced the first OLED TV for the commercial market - an 11-inch TV with a screen just 3 millimeters (0.12 inches) thick. The TV went on sale at roughly 10 times the price of comparable LCD models.
Sony is working to mass produce a 20-inch model by next year.
Sharp is taking a longer view on OLED TVs and has no fixed plans for commercial production. The company has invested heavily in LCD manufacturing and believes it will remain the dominant technology for at least the next 10 years.
The R&D project will end in 2012, with the group aim to develop a 40-inch OLED display sometime after 2015.