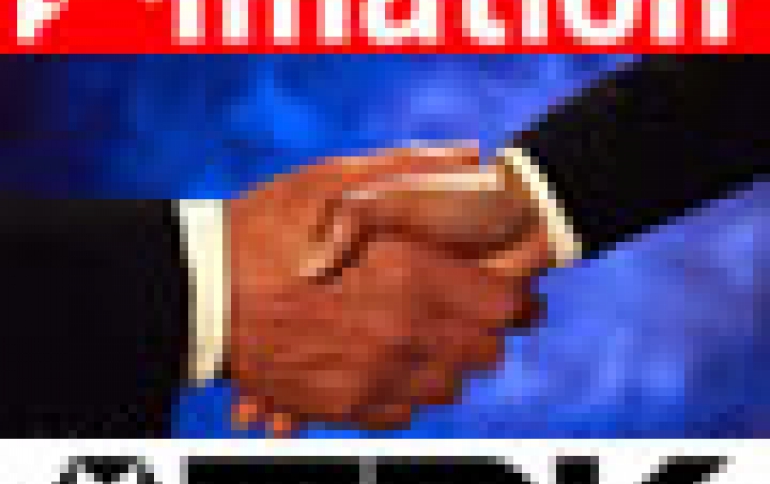 Imation And TDK To Jointly Develop Manufacture Magnetic Tape Technologies
Imation today announced that it has signed a strategic agreement with TDK to jointly develop and manufacture magnetic tape technologies. Under the agreement, the companies will collaborate on the research and development of future tape formats in the two companies' research centers in the U.S. and Japan, while consolidating tape coating operations to the TDK Group Yamanashi manufacturing facility.

"TDK's high-performance dual-layer coating technology, combined with Imation's proprietary advanced servo-writing, bring the industry's best technologies together to enable future multi-terabyte formats," said Mark Lucas, president and chief executive officer, Imation.

TDK's partnership with Imation is a logical progression of the two companies' strong strategic relationship. Imation acquired the TDK brand recording media sales business in 2007 and has expanded the portfolio with data storage and audio product offerings marketed under the TDK Life on Record brand.

Imation also announced that it will discontinue its magnetic tape coating operations at the company's Weatherford, Okla. facility by April 2011, and subsequently close this facility. Approximately 115 positions will be eliminated, the vast majority of which are in manufacturing operations. Imation will maintain its research, development, and engineering (RD&E) facility at the company's world headquarters in Oakdale, Minn.

"The decision to exit coating operations at our Weatherford facility is a difficult but necessary step as we continue to improve our operating efficiency and optimize our magnetic tape business as part of our overall strategy," said Lucas. "We are committed to working with our impacted employees, providing financial assistance and outplacement support during the upcoming transition."

"Imation and TDK - who have partnered successfully together for many years - are now taking the lead to consolidate global manufacturing, while continuing the critical research and development work for future tape formats. Imation remains committed as a leading developer and supplier of magnetic tape worldwide," concluded Lucas.