Google To Launch New Budget Phone In India
Google will hold an event on September 15th in India where it is believed to announce the first Android One smartphones, a program Google introduced in June to provide low-cost Android mobile devices to emerging markets. ALthough the invitation dows not provide any details on what is being launched, Google's original announcement specified India as the first area to have the Android One smartphones.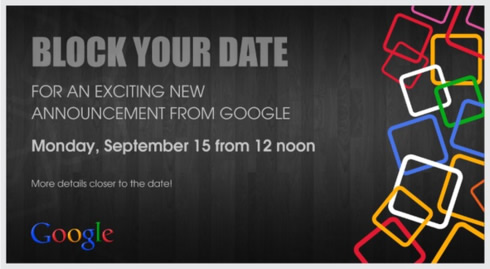 Karbonn, Micromax, and Spice are Google's launch partners for India, with the first release believed to have a dual-core processor, dual-SIM support, 3G connectivity, a 4.5-inch display, and a price below $100.
Phone makers that oin the Android One program should make devices that meet specific performance criteria, with a stock installation of Android, automatic installation of apps from Google Play, and automatic updates from vendors being a few of the requirements.