First Look at Intel's DG1 Xe Discrete Graphics Card
Following Intel's CES 2020 press conference, Intel has made available the first pictures of the discrete DG1 GPU.
Below you see Intel's Xe DG1 Software Development Vehicle that it is sampling to ISV partners now. The pictures show a grapics casrd with a short PCB and a dual-slot cooler. Of course, the graphics card you see pictured here is not likely representative of what will hit store shelves sometime later this year. It's a device Intel is seeding to developers so they can optimize their software, applications, and games to leverage the Xe graphics architecture.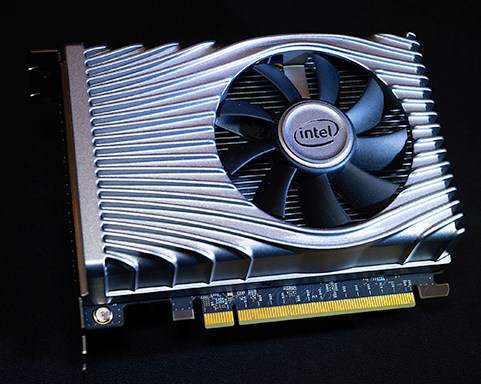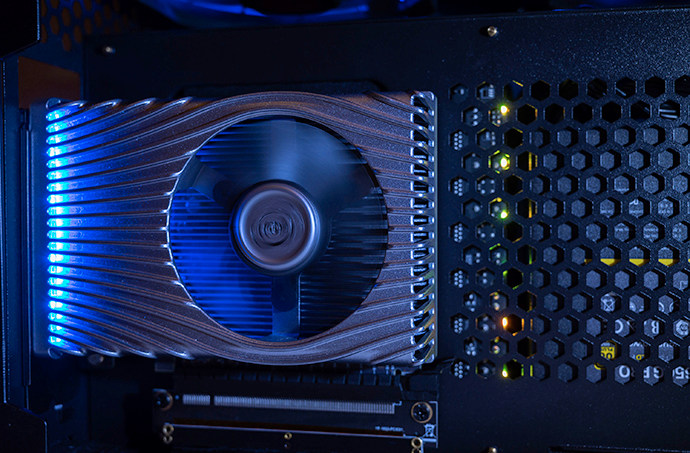 At CES, Gregory Bryant, Executive Vice President and General Manager of Intel's Client Computing Group showed off an upcoming Tiger Lake-based mobile platform with discrete DG1 GPU running a game live on-screen.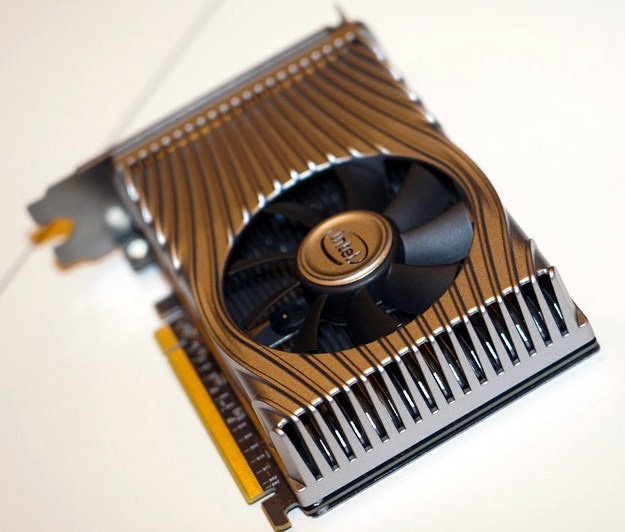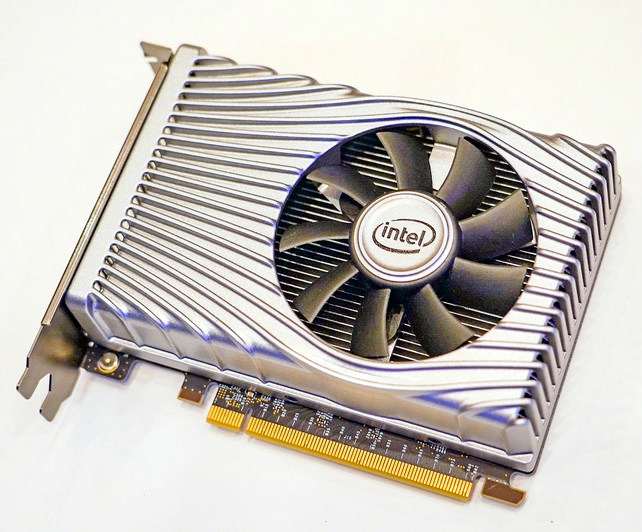 The GPU of Intells graphics card is the Xe LP. Some versions of Intel's Tiger Lake-based mobile processors will feature Xe LP (low-power) graphics. The performance target for DG1 is roughly double that of the current Iris Plus Gen 11 graphics engine employed in Ice Lake. Doubling Iris Plus' performance should make 1080p gaming a much better experience on thin notebooks later this year.
More Xe GPUs are also under development, with Intel to talk about Ponte Vecchio, which will target data center and HPC workloads. Ponte Vecchio leverages Xe HPC. There will also be an Xe HP GPU which targets workstations and more demanding content creation applications.
Intel says that that Xe-based GPUs will offer dynamic performance tuning, similar to the recently revealed SmartShift technology by AMD. Dynamic CPU and GPU tuning in mobile platforms allows system to optimally leverage any available power and thermal headroom to maximize performance. This function is implemented at the firmware level.