ARCHOS Is Jumping Into The Virtual Reality World
Archos is already trying to undercut Samsung and Oculus head-mounted effort with the release of a $40 virtual reality headset that's compatible with any smartphone that measures between 5 and 6-inches. The French company is developing the ARCHOS VR Glasses. Coupled with a smartphone (up to 6inch, all operating systems including Android, Windows Phone and iOS), ARCHOS VR Glasses will support gaming using the
upcoming ARCHOS Bluetooth game controller and will turn any video to into 360° 3D videos and allows users to be a real part of them. I twill also
make it possible to achieve Icarus' dream and feel like flying thanks to drones, or send people to time travel to ancient Egypt, actually giving the feeling of being there.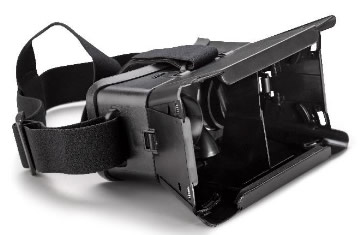 With the upcoming ARCHOS Video Player update, users will also enjoy 3D videos in a stereoscopic mode on their mobile, creating the illusion of
seating in a 3D movie theatre.
Optimum requirements are a full HD 5" smartphone with quad core processors (or higher) and motion sensors such as an accelerometer and a gyroscope.
ARCHOS VR Glasses will be available in November, starting at £24.99 ($40) from www.archos.com and its usual retailers.